Henry McKenna
AFC East Reporter
New England Patriots owner Robert Kraft said that, for years, he dreamed of seeing his team play in Germany. It has been a professional aspiration. Kraft made sure to tell coach Bill Belichick how badly he wanted a win, given this was the first time the Patriots were playing in Germany.
Kraft also called the season "really disappointing" during an NFL Network interview before the game. That was when the team was 2-7 — before their 10-6 loss to the Indianapolis Colts. 
Leaving Germany, the Patriots are now 2-8. 
You could see Kraft's disappointment building during the game.
After one of quarterback Mac Jones' errant throws in the red zone, the NFL Network broadcast cut to Kraft, who hung his head in a show of what appeared to be desolation. 
The loss on Sunday might have been the team's lowest low in the Belichick era. There was a lot of disappointment to go around.
Later in the game, Jones threw a fourth-quarter interception in the red zone. He had the opportunity to give his team the lead, with tight end Mike Gesicki open in the red zone. But Jones failed to step into his throw, perhaps because of the pressure bearing down on him in a game in which the QB took five sacks (including four on third down).
"It was a terrible throw," Jones said postgame. "Practiced it. Hit it in practice. Just not a good throw. I knew where to go. I just didn't do it right."
The throw was indeed atrocious — an underthrow that was nowhere near his intended target. It fell into the hands of Colts safety Julian Blackmon. And while it didn't end the game, it might have ended Jones' tenure as the team's QB1. Jones has a knack for catastrophic failure in the fourth quarter. 
You can argue that it's a product of GM Belichick's awful supporting cast. You can argue it's a product of Jones' boneheaded decisions and poor fundamentals. And honestly, both arguments would have merit. Everyone is to blame for the way Jones has gone from being the most successful rookie QB in the 2021 draft class — to a bust.
Belichick benched his quarterback for the turnover in crunch time. It was time for Jones' turn on NFL Network. The QB joined Kraft in Desolation Station.
Belichick wouldn't say whether he would start Jones after the team's Week 11 bye. But it's hard to imagine that being the case, with Jones' proven track record of fourth-quarter turnovers and all-around struggles. The Patriots might as well give Bailey Zappe and/or Will Grier a look at QB while they float toward a top-five draft pick.
"We'll deal with next week next week," Belichick said.
While Jones' interception might have been the low point of the game, the Patriots weren't done with their embarrassment. New England's offense got the ball back once more, with Zappe at the helm. And he threw an interception that rivaled Jones' turnover in terms of sheer awfulness.
Zappe faked a spike and looked downfield for receiver JuJu Smith-Schuster, who was double covered and had a third Indy defender in the area. Even with all the white shirts, Zappe uncorked the ball, which safety Rodney Thomas easily intercepted.
What did Zappe see?
"I can't say what I want to say," Zappe told reporters after the game, via ESPN's Mike Reiss. "It was kinda me just trying to force it to make a play and try to get us ahead of time. Looking back at it, I probably just gotta say, 'Hey, throw it incomplete.'"
It was time for Belichick's publicly broadcast trip to Desolation Station.
He threw his hands to his face on the sideline after a second quarterback threw an interception for his team, which has long emphasized winning the turnover battle. 
This year, the Patriots have lost in blowout fashion to the Dallas Cowboys and the New Orleans Saints. They've lost to an overtly tanking Washington Commanders team. 
Something about this loss felt worse than all over those performances. 
Maybe it was the way Jones looked broken. Maybe it was the way the coaching staff couldn't fix the leaky offensive line. Maybe it was the special team's incompetence both with the nonsensical schematic decision to forgo a punt returner on an Indy punt from the 13-yard line or the brutal failure in execution by Patriots rookie kicker and fourth-round pick Chad Ryland, who missed from 35 yards. Maybe it was Zappe, the team's backup QB, seemingly throwing shade about not saying what he wants to say.
Maybe it was all of that. 
The game indicated Belichick's coaching methods are broken. 
You know Belichick, the coach who emphasized ball control, the coach whose players never mouth off in the locker room, the defensive guru who had a knack for developing quarterbacks, the innovator who always won on special teams.
Well, he can't do any of those things anymore. 
[Want great stories delivered right to your inbox? Create or log in to your FOX Sports account, follow leagues, teams and players to receive a personalized newsletter daily.]
During a postgame interview, Belichick was asked whether Kraft informed him that he was disappointed in the team's results.
"I think we all feel that way. I think we're all disappointed in the season," Belichick said postgame. "Seven more games to go."
It's a cringeworthy comment on so many levels. Belichick, who never looks too far ahead, is literally counting down the games to the end of the season. And every game is likely to be as painful as the next. The question is whether Belichick has seven more games to go as a Patriot.
A report emerged on Sunday morning that Kraft would not part ways with Belichick until the end of the season and, if Belichick made an exit, the Patriots would be looking to trade the coach. So it's likely that this is, indeed, the team's final run with Belichick at the helm. He'll find another home, and one that's probably much better suited to win in 2024 than the Patriots will be.
Belichick is on to 2024. But he's got to get through 2023, and it's going to be an uncomfortable, desolate and embarrassing ride.
Prior to joining FOX Sports as the AFC East reporter, Henry McKenna spent seven years covering the Patriots for USA TODAY Sports Media Group and Boston Globe Media. Follow him on Twitter at @henrycmckenna.
---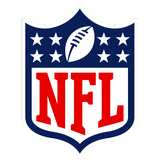 Get more from National Football League Follow your favorites to get information about games, news and more
---