The second half of the NFL season is here, and with it, an action-packed slate!
First Josh Dobbs built upon his incredible Vikings debut with another impressive performance in his first home game with his new team as the Vikings beat the Saints and the 49ers got back on track in a big way as San Francisco's defense just down Trevor Lawrence and the Jaguars.
The Browns, meanwhile, staged an epic late comeback over the Ravens in a pivotal AFC North matchup, keyed by cornerback Greg Newsome II's first career interception.
Later, the Seahawks look to rediscover their winning ways against the Commanders and the Cowboys seek a bounce-back win against the Giants.
Social media is buzzing as the NFL's contenders look to separate themselves from the pretenders. Here are what fans, analysts, players and more are talking about! 
New York Giants at Dallas Cowboys (4:25 p.m. ET, FOX)
Look good, play good!
Dak Prescott is in the building for America's Game of the Week as the Cowboys look for a season sweep of the Giants.
Happy Veteran's Day
Former President George W. Bush and First Lady Laura Bush were on hand for a special Veteran's Day coin toss.
Skip Bayless, Michael Irvin show CeeDee Lamb love during huge first half
Giants having issues down 14-0
Cowboys starting to roll!
Washington Commanders at Seattle Seahawks (4:25 p.m. ET, FOX)
Tyler and DK Stunting!
Tyler Lockett and DK Metcalf are turning heads on and off the field.
Detroit Lions at Los Angeles Chargers
Lions offense ROARING at halftime
Detriot holds a 24-17 lead over the Chargers at halftime, looking good in sunny Southern California.
Earlier:
Colts 10, Patriots 6
Belichick, ex-Pats disgusted
Bill Belichick's New England Patriots are 2-8, and that sentence was just as mind-boggling to type as it was to read. Bailey Zappe, only in the game because Mac Jones was finally benched due to another ugly performance, was picked off to seal the Indianapolis win. Belichick looked dismayed and several ex-Patriots, including FOX Sports' Julian Edelman, sounded their disgust after the game-sealing interception.
New Orleans Saints at Minnesota Vikings (1 p.m. ET, FOX)
Dobbs' first day
Vikings quarterback Josh Dobbs already has a win with his new team under his belt thanks to his incredible debut comeback against the Atlanta Falcons last week, but he's still getting used to his new surroundings. He had never been in U.S. Bank Stadium as a Viking until Sunday and needed directions to the home locker room!
Dobbs also caught up with FOX Sports this week to talk about his whirlwind midseason change.
Vikings' Josh Dobbs discusses his sudden trade and comeback win last week vs. Falcons
Jamaal in his groove!
Saints running back Jamaal Williams is feeling loose before this big NFC showdown.
Heartwarming
After Vikings defensive back Cameron Bynum made a public appeal to try to get his wife a visa to come to the United States, his wife was able to attain that visa and watch Bynum play in person Sunday.
Bynum later got an interception!
Josh Dobbs is BALLING 
The newest Viking is still showing out for his new team and hitting some iconic poses as Minnesota cruises past the Saints.
Josh Dobbs continues to impress in Vikings win
Joshua Dobbs throws for 268 yards with two total TDs in Vikings' 27-19 victory against Saints
'Another building block for us' – Vikings' QB Josh Dobbs after win vs. Saints | NFL on FOX
Cleveland Browns at Baltimore Ravens (1 p.m. ET, FOX)
Roquan gets his squad HYPED
Roquan Smith is joining a long line of legendary Ravens linebackers who will have you ready to run through a wall.
OBJ turns back the clock!
The Ravens were starting to fizzle after a hot start against the Browns before Odell Beckham Jr. took this slant route to the house, bringing back a lot of memories for NFL fans.
Incredible Browns comeback leads to WILD finish!
The Browns somehow came back thanks to a late pick-six from Greg Newsome II and then game-winning field goal drive authored by Deshaun Watson. 
San Francisco 49ers at Jacksonville Jaguars (1 p.m. ET, FOX)
Catch with George Kittle!
This young 49ers fan had his day made early.
Wilks, 49ers look rejuvinated
A move from the coach's box to the sidelines, first reported by FOX Sports' Jay Glazer, appears to be paying off for 49ers defensive coordinator Steve Wilks. The 49ers are leading the high-powered Jaguars 20-3 in the third quarter and Wilks himself appears fired up.
Houston Texans at Cincinnati Bengals
Joe Sheisty shouts out pops
Joe Burrow rolled up to Sunday's game wearing his father Jimmy Burrow's old Canadian Football League jersey.
John Metchie III meets cancer patient
The Texans wide receiver, a leukemia survivor who missed his rookie season while battling the disease, made a very special new friend before Sunday's game.
C.J. Stroud, HIM
In case there was any doubt about the NFL offensive rookie of the year race, Stroud has the Texans up in the second half against the Bengals in Cincinnati.
Texans fend off furious Bengals comeback for unlikely win
Green Bay Packers at Pittsburgh Steelers
Packers, Steelers get chippy after game-sealing interception
Tennessee Titans at Tampa Bay Buccaneers
Looking good, Bucs!
After a big day from Tampa Bay's defense, the Buccaneers celebrated a much-needed victory with an epic Vita Vea picture as their new X profile picture.
[Want great stories delivered right to your inbox? Create or log in to your FOX Sports account, follow leagues, teams and players to receive a personalized newsletter daily.]
---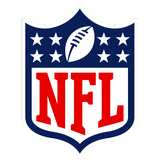 Get more from National Football League Follow your favorites to get information about games, news and more
---