Rob Rang
NFL Draft Analyst
Football may be the ultimate team sport, but whether you're a fan, a member of the media or a professional scout, one-on-one showdowns will always be among the most popular elements of any late-season game.
That is why there are crowds of scouts jostling for position outside "the pit," and why the cameras focus on the quarterbacks, receivers and cornerbacks dueling in the one-on-ones at all-star games.
HOW TO WATCH 'BIG NOON KICKOFF' THIS SATURDAY
10 a.m.-Noon ET: "Big Noon Kickoff" pregame show on FOX
Noon ET: Michigan at Penn State on FOX and the FOX Sports app
But when the games are as big as the conference clashes on tap in Week 11 of this year's fantastically competitive college football season, one need not wait another couple of months for the all-star game practices. 
These individual showdowns are just as important to players' draft stock and will likely play critical roles in determining which team wins, as well.
Here are the matchups scouts can't wait to evaluate in five of the top games this week. 
No. 3 Michigan at No. 10 Penn State (Noon ET on FOX and the FOX Sports app)
Wolverines Edge Rushers Jaylen Harrell and Braiden McGregor vs. Nittany Lions LT Olu Fashanu
The FOX cameras will no doubt focus on quarterbacks J.J. McCarthy and Drew Allar, but the scouts attending and watching will likely have their attention at the line of scrimmage, where Penn State's Fashanu, a popular early first-round projection in next spring's draft, is facing one of his toughest matchups of the season with Michigan's talented but polar opposite duo of edge rushers, Harrell and McGregor.
At a rock-solid 6-foot-6 and 313 pounds, Fashanu certainly looks the part of a future Pro Bowl left tackle. His weight is well distributed, and he's light on his feet with long arms, exhibiting the initial quickness and balance required for blocking the best edge rushers in the NFL. He's been starting at left tackle for the past three years for Penn State and has not yet given up a single sack, according to Pro Football Focus.
Despite his track record, some scouts remain skeptical of Fashanu's pro readiness. While undeniably gifted, Fashanu remains more potential than polish at this point in his young career. He missed five games last year (including the Rose Bowl) after suffering an undisclosed injury against Ohio State, and he surrendered several pressures to the Buckeyes' star edge rusher JT Tuimoloau in the Nittany Lions' 20-12 loss in Columbus last month. His tape thus far this season is good, but not as dominant as his press clippings might suggest – which is why Saturday's showdown against Michigan is key to his draft stock. 
To be clear, individually, neither Harrell nor McGregor present the same caliber of competition as Tuimoloau. The 6-foot-4, 242-pound Harrell explodes off the ball and possesses a crossover counter-move that would make some NBA point guards jealous. His speed off the edge is perfectly contrasted by the length and power of the 6-foot-6, 267-pound McGregor, who, like his counterpart typically lines up as a stand-up outside linebacker in Michigan's ultra-aggressive scheme.
With "just" 4.5 sacks between them (3.5 for Harrell), the Wolverines' edge rushers may not seem a formidable opponent for Fashanu on paper, but scouts know these numbers are quite misleading and that this battle in the trenches may very well determine the winner of this game.
Michigan vs. Penn State peview: Big Ten implications on the line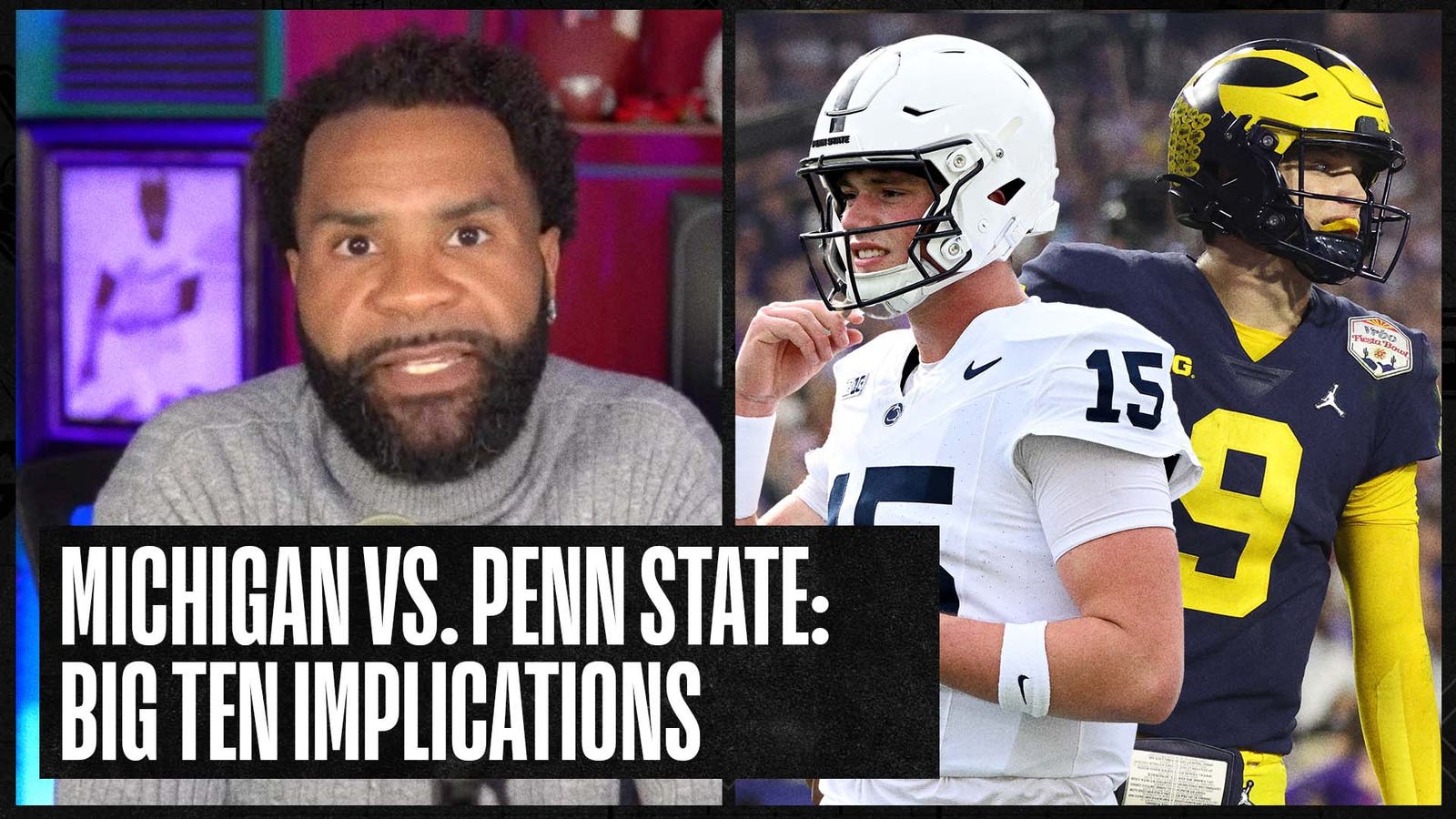 No. 18 Utah at No. 5 Washington (3:30 p.m. ET on FOX)
Utes Safeties Cole Bishop and Sione Vaki vs. Huskies TEs Devin Culp and Jack Westover
While there is still time for prospects to distinguish themselves, at this point, scouts on the road have a pretty good feel for which positions are relative strengths for the 2024 NFL Draft. For example, most agree there is top-line talent and quality depth this year at wide receiver, quarterback and offensive tackle.
Tight end and safety are on the other side of the spectrum. Washington's wide receiver corps gets plenty of attention in the media — especially projected first-rounder Rome Odunze — but the Huskies also boast arguably the best senior duo of tight ends in the country in Culp and Westover. They will be facing off against one of the elite safety tandems in college football in the Utes' Bishop and Vaki, a draft-eligible junior and true sophomore, respectively.
The 6-foot-2, 205-pound Bishop has done it all defensively for the Utes, establishing himself as one of the best in the country at his position. He has 5.5 tackles for loss so far this season — giving him 20.5 over his career — with two sacks, two interceptions, a forced fumble and two fumble recoveries. He's instinctive and athletic, capable of excelling in the box and in space. 
Is there an upset brewing for No. 5 Washington vs. No. 18 Utah?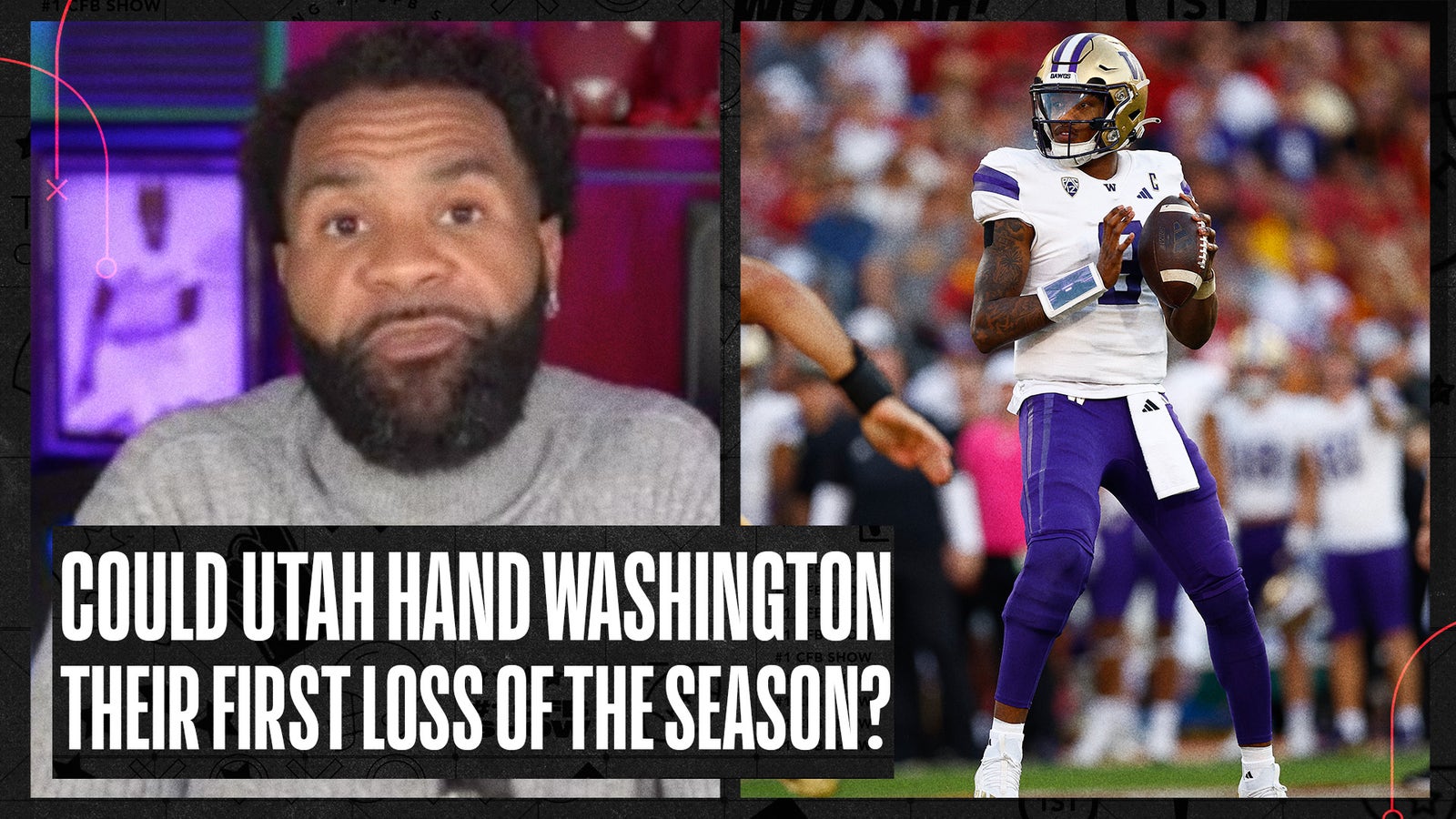 But to call Bishop versatile might be an insult to Vaki, who has not only starred on the defensive side of the ball but on offense, as well. He reverted to his two-way high school days two weeks ago against Cal, exploding for 158 yards and two touchdowns at running back when injuries to teammates forced the Utes to call upon the athletic and highly physical 5-11, 205-pounder. Meanwhile, on the defensive side, Vaki ranks just one tackle behind Bishop for second on the team in tackles (45) while also ranking second to star edge rusher Jonah Elliss in tackles for loss with 7.5. 
The Huskies, similarly, boast two different types at tight end in an athletic seam threat in Culp, a 6-foot-4, 240-pounder with legitimate 4.6 speed, body control and sticky hands, and Westover, a better player than his relatively pedestrian 6-foot-3 and 246-pound frame and 4.8ish speed might suggest.
What Westover lacks in size and speed he makes up for with instincts, soft hands and grit. The Huskies have often called upon him in critical situations over the more athletic Culp, something scouts recognize.
The Utes also recognize UW's tight end talent, especially considering that the last time these two Pac-12 powers squared off in Seattle, it was another tight end — Cade Otton — now a member of the Tampa Bay Buccaneers, who helped the Huskies escape with a win. 
West Virginia at No. 17 Oklahoma (7 p.m. ET on FOX)
Mountaineers DE Sean Martin vs. Sooners LT Walter Rouse
Expectations were sky-high for Martin when he signed as a celebrated prep recruit four years ago, turning down the likes of several notable ACC, Big Ten and Pac-12 programs to remain in his home state of West Virginia. And when he set career-highs a season ago in tackles (34), tackles for loss (eight) and sacks (four), many forecast him to take his game to a different level this season. 
It hasn't happened. 
Martin has yet to record his first sack of the season and has just three tackles for loss among his 19 stops. The tape is kinder than Martin's stat sheet, however, which shows a powerfully-built 6-foot-5, 290-pounder with good initial quickness and even better strength at the point of attack. He hasn't been put in a position to splash as a pass rusher, instead lining up often out of a four-point stance and eating up blocks at the line of scrimmage, while teammates bask in the glory of splashy plays.
Scouts appreciate blue-collar players like Martin, and he has an opportunity to boost his stock this weekend in a high-profile matchup against Rouse, a Stanford transfer whose steady blocking has helped power the Sooners' return to the rankings this season. 
Like his opponent, Rouse comes with an NFL-ready frame at 6-foot-6 and 315 pounds. He isn't as light on his feet as the previously mentioned Fashanu, which is why some believe his future in the pros lies on the right side or even inside at guard. Rouse does a nice job of protecting the sanctity of the arc, chopping his feet efficiently, and showing good strength of his own. He does have a troubling tendency of ducking his head on contact, however, which the long-armed Martin will be hoping to exploit. 
Both prospects are currently viewed as middle-round candidates, but ones with enough size, strength and starting experience to project as legitimate developmental starters in the NFL, making this a quality "undercard" on a Saturday full of heavyweight clashes.
Dillon Gabriel, Oklahoma STUNNED by Oklahoma State
No. 9 Ole Miss at No. 2 Georgia (7 p.m. ET)
Rebels RB Quinshon Judkins vs Georgia LB Smael Mondon Jr.
If flash rather than physical is more your brand, then buckle up for a spicy SEC showdown between the conference's leader in rushing touchdowns, Judkins, and Mondon, who is seeking to lead Georgia in tackles for the second consecutive season.
Judkins might just be the best running back in the country, but as a true sophomore, the 5-foot-11, 210-pounder isn't yet eligible for the NFL. Nevertheless, scouts are very aware of the scintillating talent who put up the second-most rushing yards by a freshman in SEC history a season ago, finishing with 1,567 yards and 16 touchdowns — trailing only the legendary Heschel Walker, who posted 1,616 yards in his first college season back in 1980.
Given that Walker starred for Georgia all those years ago, Judkins enjoying a big performance to propel an upset in Athens would be almost Shakespearean. Few running backs can "smile" with the 6-foot-3, 225-pound junior's rare combination of sideline-to-sideline speed and explosive knockdown power.
There is more pressure on Mondon to perform well in this contest given that the Bulldogs lost fellow star inside linebacker Jamon Dumas-Johnson to a fractured arm in last week's victory over Missouri. Dumas-Johnson isn't as long or explosive as Mondon, but the latter is a cleaner open-field tackler and was a finalist for the Butkus Award a year ago. That is a significant concern against a back like Judkins, who, according to PFF's analytics, leads the SEC in missed tackles forced (47), showing terrific agility and balance through contact. He also attacks the line of scrimmage like he's being shot out of a cannon.
No. 9 Ole Miss at No. 2 Georgia preview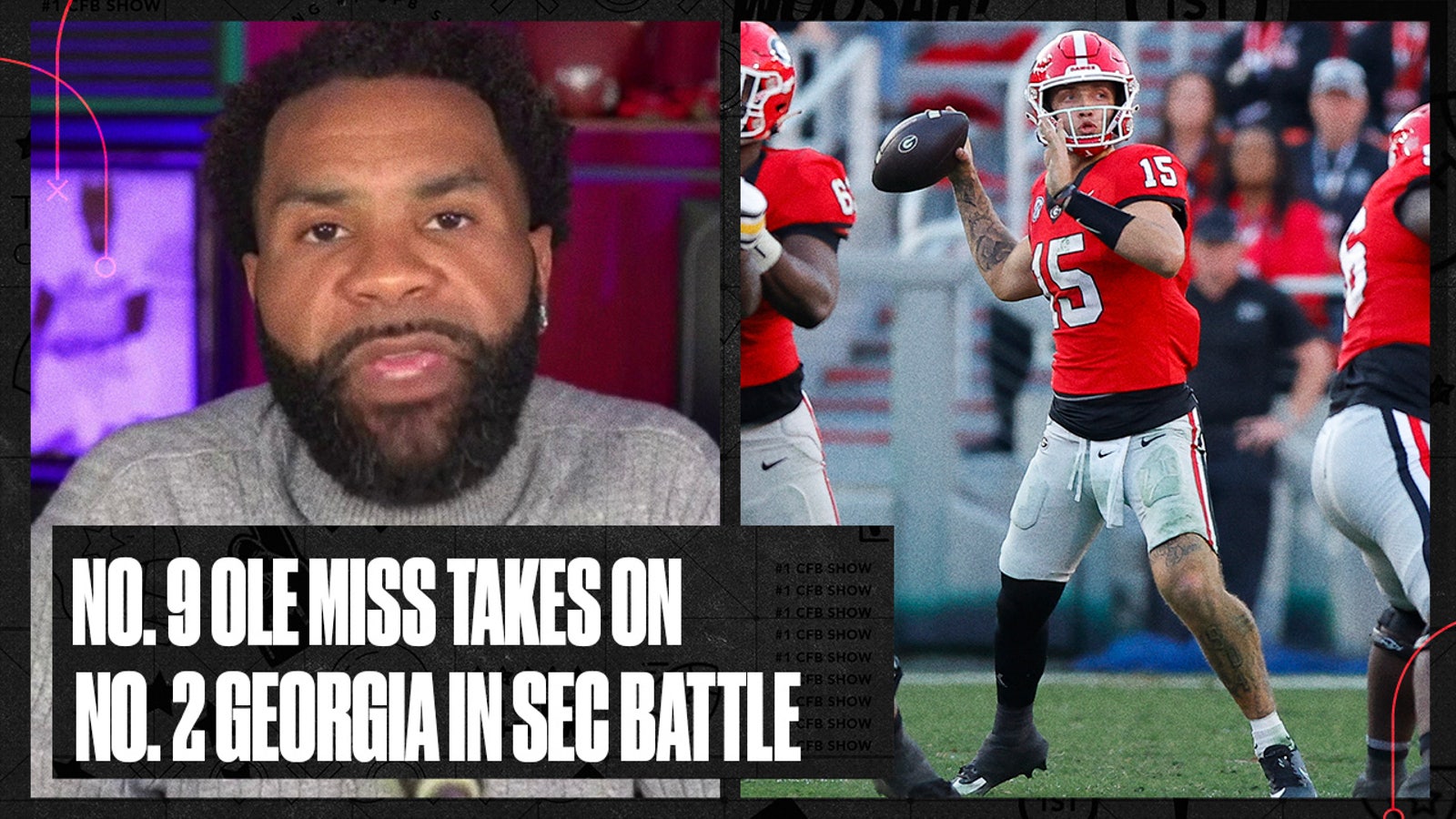 USC at No. 6 Oregon (10:30 p.m ET on FOX)
Trojans WR Brenden Rice vs. Ducks CB Khyree Jackson
At this time of night, it would be easy for the scouts to turn their tired eyes to star quarterbacks Caleb Williams and Bo Nix, but while the two gunslingers will be competing against each other, they won't be on the field at the same time, so let's dig deeper.
If Williams and USC are going to pull off the upset in Eugene, the reigning Heisman Trophy winner and presumptive No. 1 overall pick in next spring's draft will need to continue to pad his statistics. Despite his critics, Williams leads the country with 28 passing touchdowns and his favorite target — Rice — leads the Pac-12 with 10 scores. 
It isn't difficult to understand why Williams is focusing on the 6-foot-3, 205-pound Rice, as he possesses legitimate 4.4 speed, as well as soft hands, quick feet and awareness to slip would-be tacklers to generate yardage (and points) after the catch.
Caleb Williams throws to Brenden Rice for a 26-yard TD vs. Colorado
The Ducks, however, boast an equally imposing and athletic defender in Jackson to counter Rice.
Jackson transferred to Eugene from Alabama and has emerged as Oregon's top cornerback this season. Even taller than Rice at nearly 6-foot-4, he leads the Ducks secondary with five passes broken up and is tied for the team lead with two interceptions. It is not lost on scouts that Jackson was injured in the second half against Washington — the only game the Ducks have lost thus far this season. 
For a tall cornerback, Jackson shows impressive agility and acceleration, and he does a nice job of getting his head around to cloud the receivers' vision as the ball arrives. The matchup between him and Rice may not generate as much attention as the duel between the quarterbacks, but it very well might determine who wins this Pac-12 showdown and certainly will be a one-on-one battle that NFL scouts will be watching closely. 
Rob Rang is an NFL Draft analyst for FOX Sports. He has been covering the NFL Draft for more than 20 years, with work at FOX, Sports Illustrated, CBSSports.com, USA Today, Yahoo, NFL.com and NFLDraftScout.com, among others. He also works as a scout with the BC Lions of the Canadian Football League. Follow him on Twitter @RobRang.
---
COLLEGE FOOTBALL trending
---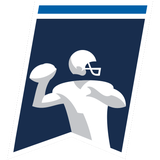 Get more from College Football Follow your favorites to get information about games, news and more
---