Victor Wembanyama and Chet Holmgren went head-to-head in the first battle between the two Rookie of the Year favorites on Monday, with Wembanyama's San Antonio Spurs narrowly coming out on top 122-121.
But while Wembanyama and Holmgren might be the favorites for Rookie of the Year, they'll both face stiff competition for the award. In this week's roundtable, we asked our panel of NBA reporters — Ric Bucher, Melissa Rohlin and Yaron Weitzman — to give their way-too-early predictions for the NBA regular season awards, starting with Rookie of the Year.
ROOKIE OF THE YEAR
Weitzman: Scoot Henderson
I think Wemby's got the brightest future (hot take, I know) but I don't think he's going to play in enough games to be Rookie of the Year. The Spurs are going to be really cautious with him — for good reason. With that in mind, my pre-season pick is Scoot Henderson. He's got an NBA body and with Damian Lillard no longer in Portland, he's going to have plenty of opportunity to play with the ball in his hands and put up numbers.
Rohlin: Chet Holmgren
Skill alone, Wemby, by a landslide. He's one once-in-a-generation type player. But with the NBA's new rule that players have to play at least 65 regular season games to be eligible for awards, Wemby won't win. Spurs coach Gregg Popovich pretty much invented load management, and he's obviously going to be cautious as heck with the player who's billed as the next LeBron James. Not to mention, there are already widespread concerns that Wemby's height and frame could make him especially injury-prone. So, all of that said, my vote goes to Chet.
Bucher: Scoot Henderson
The versatility and talent of both Wemby and Chet make them natural favorites, but NBA people have told me since the draft that they expect the Spurs to be very cautious with how much Wemby plays, enough so that he may not log the games or the minutes necessary, either to be eligible or simply amass the best stats — and let's face it, a lot of voters base their choice on box scores. With OKC being essentially Spurs North in how they operate, I would fully expect the same from the Thunder and their handling of Chet. Which leaves the door open for Scoot Henderson, who will have the ball in his hands a lot.
Unlike SA or OKC, I fully expect the Blazers to do everything they can to fast-track Scoot to stardom to prove they were right in turning the page with Damian Lillard. One other name to keep an eye on: Ausar Thompson in Detroit. He was arguably the top overall performer in the Las Vegas Summer League and the Pistons could be one of the league's pleasant surprises. I don't know what to make of Monty Williams starting and playing him 39 (!) minutes in their first preseason game other than the Pistons want to fast-track their rookie as well.  
MOST IMPROVED PLAYER
Weitzman: Evan Mobley
We know how talented Mobley is, and after a poor postseason showing I expect him to show up ready to make The Leap.
Rohlin: Jamal Murray
Murray was exceptional during the Denver Nuggets' championship run. And after recovering from an ACL injury and being overlooked as an All-Star, he feels as though he has a lot to prove on a personal level. Expect for him to have a breakout season.
Bucher: Austin Reaves
I expect this to be a heated race and a deep field, but Austin's role, and therefore his numbers, should expand exponentially, thanks to his showing in the playoffs, his experience in the World Cup this summer and LeBron getting a year older and having to off-load more playmaking duties. Jordan Poole, Anfernee Simons and Walker Kessler are three other guys I expect to have expanded roles and therefore increase their production. But no one is going to have more exposure or have broadcasters talk more glowingly about him to a national audience than Reaves, simply because he's a Laker.
DEFENSIVE PLAYER OF THE YEAR
Weitzman: Giannis Antetokounmpo
Antetokounmpo won the award in 2020, and with Jrue Holiday no longer with the team, the Bucks are going to be leaning even more on him to defend some of the league's top wing talents. If he does so as effectively as the Bucks seem to think he can, while protecting the rim from the weak side, he should be an easy pick for this award. 
Rohlin: Giannis Antetokounmpo
His offensive load will be lightened with Damian Lillard on the court, which will allow him to pour himself more into the defensive end. And without Jrue Holiday, he'll obviously have to pick up some extra slack. Giannis is already an incredible defender, and if he refocuses his game to emphasize shot blocking, rebounding and altering shots, he could be the best in the league on that end of the court.
Bucher: Walker Kessler
I know who I'd like to see win the award — Jayson Tatum. His defense is easily the most underrated aspect of his game, largely because the focus is, good or bad, on what he does on offense and he sometimes allows his struggles at that end to affect the other. The Celtics should be a top defensive team overall, but I suspect Jrue Holiday will spearhead that the way Marcus Smart did. So that's what I'd like to see.
There are plenty of other wings and guards who should be in the running — Mikal Bridges and Lou Dort, to name two – but in much the same vein as ROY, stats loom large with voters, tilting the scales for big men. So I'm going to go with one of my MIP mentions, Walker Kessler.
His experience this summer at the FIBA World Cup will only accelerate his development. He averaged 2.3 blocks a game last year averaging only 23 minutes per game. His per-36-minutes was 3.7, right there with DPOY winner Jaren Jackson Jr.'s 3.8 – and Kessler's per-36 rebounding number was 13.1, crushing Jackson's 8.6. What I appreciate about Kessler is his discipline as a shotblocker, avoiding foul trouble, which means extending his minutes shouldn't be a problem.
COACH OF THE YEAR
Weitzman: Joe Mazzulla
My prediction for this award is going to be based on who I think will win as opposed to who should. Historically, this honor is usually handed either to the coach of the team that surprises us the most (Mike Brown last year, Tom Thibodeau two seasons before that) or the one leading the league's most dominant team. It's why Erik Spoelstra, despite being considered the league's top coach, has never won the award. I'm going to say that this year we don't have any major surprises (though of course, if you could predict the surprise playoff squad then it wouldn't be much of a surprise), but I do think the Celtics are going to win a ton of games.
Rohlin: Frank Vogel
He got the raw end of the deal with the Lakers and was blamed for all of their troubles. Watch him now turn a Phoenix Suns team that has underperformed in recent years into a true contender. Everyone loves a good scapegoat-turned-hero story. Combine that with him being a fantastic coach who has two of the best players in the league in Kevin Durant and Devin Booker, and you've got a real Coach of the Year contender. 
Bucher: Mark Daigneault
The Thunder have a good chance of being a surprise team this season and Daigneault is sure to receive a lot of the credit. That's how it works. I realize I'm handicapping all of these predictions based as much on the habits and predilections of the voters as who might end up at the top of my ballot, but that's because the question can be taken two ways – who do I expect to vote for and who do I expect has the best chance of actually winning. I'm giving you both. Case in point: I'd vote for Erik Spoelstra right now if it was just about who the best coach in the league is. Or will be this season.
MOST VALUABLE PLAYER
Weitzman: Nikola Jokic
Not an exciting answer, but he is so very clearly the best player in the league and he's still in his prime and I just don't see any reason to pick against him. 
Rohlin: Nikola Jokic
He has revolutionized the big man position  and the Nuggets should be title contenders again. Winning three MVPs would put Jokic in rarified air. But the world is now realizing that he deserves to be there.
Bucher: Giannis Antetokounmpo
What's amazing is, unlike the other categories, I don't see this as a deep field at all. Or holding that much suspense. I expect it to come down to a battle between Nikola Jokic and Giannis Antetokounmpo – again – and I'll go with Giannis. I would not be surprised if Mike Malone ratchets back Jokic's minutes with an eye on keeping him fresh for another deep postseason run. Giannis and the Bucks aren't playing with the same house money. Dark horse candidate: Shai Gilgeous-Alexander. If the Thunder make a jump, he'll get the lion's share of credit. 
Ric Bucher is an NBA writer for FOX Sports. He previously wrote for Bleacher Report, ESPN The Magazine and The Washington Post and has written two books, "Rebound," on NBA forward Brian Grant's battle with young onset Parkinson's, and "Yao: A Life In Two Worlds." He also has a daily podcast, "On The Ball with Ric Bucher." Follow him on Twitter @RicBucher.
Melissa Rohlin is an NBA writer for FOX Sports. She previously covered the league for Sports Illustrated, the Los Angeles Times, the Bay Area News Group and the San Antonio Express-News. Follow her on Twitter @melissarohlin.
Yaron Weitzman is an NBA writer for FOX Sports. He is the author of "Tanking to the Top: The Philadelphia 76ers and the Most Audacious Process in the History of Professional Sports." Follow him on Twitter @YaronWeitzman.
FOLLOW
Follow your favorites to personalize your FOX Sports experience
---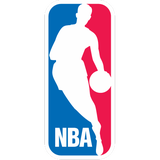 Get more from National Basketball Association Follow your favorites to get information about games, news and more
---