MLB free agency is officially open, and the hot stove is cookin'. 
Rumors are swirling about many of the game's top stars and where they might play in 2024. 
One name on everyone's minds, outside of Shohei Ohtani, of course, is Cody Bellinger. FOX Sports MLB Analyst Jordan Shusterman ranks Bellinger as the second-best free agent among all hitters this offseason. 
Which team will the Silver Slugger be suiting up for next season?
Let's jump into the latest betting odds.
Chicago Cubs: +250 (bet $10 to win $35)
New York Yankees: +330 (bet $10 to win $43)
San Francisco Giants: +550 (bet $10 to win $65)
New York Mets: +550 (bet $10 to win $65)
Los Angeles Dodgers: +700 (bet $10 to win $80)
San Diego Padres: +800 (bet $10 to win $90)
Field (any other team): +900 (bet $10 to win $100)
Houston Astros: +1000 (bet $10 to win $110)
Seattle Mariners: +1100 (bet $10 to win $120)
Los Angeles Angels: +1300 (bet $10 to win $140)
Arizona Diamondbacks: +1400 (bet $10 to win $150)
Philadelphia Phillies: +1500 (bet $10 to win $160)
Odds as of 11/10/23
Bellinger's bounceback in 2023 after the Dodgers non-tendered him in 2022 has made him a hot commodity again. He hit .307/.356/.525 with 26 homers this past season, posting his best numbers since he won NL MVP in 2019.
He is now looking to get a major payday after signing a one-year, $17.5 million deal with the Cubs last offseason. 
"If Bellinger can pair his newfound knack for consistent contact with even a tick more thump more in line with the earlier stages of his career, he could re-assert himself as one of the game's best players," Shusterman wrote. "But even without a return to the top of the dinger leaderboards, this new version of Bellinger should have ample suitors on the open market, especially at just 28 years old."
Chicago Cubs +250
The Cubs are the current favorites, but Scott Boras, Bellinger's agent, made it clear that Chicago will have to write a much bigger check than the one they wrote last year if they want to keep him.
"When we came to Chicago, he just feasted on major-league pitching," Boras told reporters at the GM meetings on Nov. 8. "Chicago got the comforts of a full Belli, so they're going to have to loosen their belts to keep Bellinger.
"Cody did have a great experience in Chicago. It's a wonderful place to play … He played well, but he feels he can play well anywhere. A lot of this has to do with ownership. It has to do with their commitment. It has to do with their vision of what they're going to do and develop the other track to do the things that are necessary to make this club a continual winner over a long period of time."
[Read more: 2023 MLB free-agency odds: Shohei Ohtani's next team odds, including Dodgers, Cubs]
New York Yankees +330
If Bellinger doesn't stay in the Windy City, the Yankees have the highest odds of obtaining him.
New York is prioritizing Bellinger this offseason, making him a top target, according to the New York Post. 
San Francisco Giants +550
Boras told The San Francisco Chronicle that the Giants would be a good fit for Bellinger on Wednesday.
San Francisco has been in search of a franchise-altering bat over the last couple of years. It made a push to sign Aaron Judge last offseason and even agreed to a monster deal with Carlos Correa before pulling out due to reported concerns over his medicals. 
[Read more: 2024 MLB free-agent rankings: Shohei Ohtani leads top 30]
New York Mets +550
There haven't been many reports that have linked the Mets with Bellinger. But as long as Steve Cohen runs the show in Queens, the Mets will be among the favorites to sign just about every big free agent due to the owner's willingness to spend. 
Boras was asked at the GM meetings if he thought Cohen might dial back his spending this offseason based on how the 2023 season went. 
"When you have the bigger jet, and you say you're going slower, you're still going faster. I think their idea and their vision is long term," Boras said. "I think they see advantages in this market and next year's market. The Mets have a lot of work to do. They inherited a team that had limited minor-league depth. Therefore, they have to do some unique things in free agency to ramp up and particularly be competitive in the NL East."
Los Angeles Dodgers +700
In an interview with USA Today, Boras seemed to blame the Dodgers for Bellinger's relatively poor hitting over the 2020-22 seasons before backtracking. But Boras made it clear that he'll listen to everyone interested in Bellinger this offseason. 
"Our position on that is that Cody's told me to look at the full gamut of the major leagues," Boras said. "Listen to everybody, and he'll make his decision from there."
---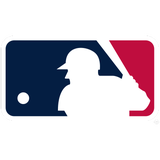 Get more from Major League Baseball Follow your favorites to get information about games, news and more
---