Eric Williams
NFC West Writer
GLENDALE, Ariz. — No disrespect to the five quarterbacks who kept the spot warm for the Arizona Cardinals this past year while Kyler Murray recovered from ACL knee surgery, but second-year tight end Trey McBride said his team missed their franchise QB.
"We were all juiced up and excited," McBride said. "We wanted to play good for him. He's been out for a year. He's been grinding, working hard to get back. And we just wanted to play hard for him." 
Well, Murray is back. 
And with the Cardinals needing a field goal for a win, Murray executed how big-time quarterbacks are expected to at the end of games.
Arizona trailed the Falcons by a point with 2:33 left after a 9-yard touchdown run by Atlanta quarterback Desmond Ridder. But Murray promptly led his team on an 11-play, 70-yard drive that ended on a 23-yard field goal by veteran kicker Matt Prater, giving the Cardinals a 25-23 victory Sunday at State Farm Stadium.
The win snapped a six-game losing streak for the Cardinals and improved their record to 2-8 on the season, while the Falcons dropped to 4-6.  
Murray has led his team to seven comeback wins since 2019. His electric play in crunch time is why the Cardinals signed him to a five-year, $230.5 million extension last year. 
"It feels good to win," Murray said. "It's like icing on the cake. It would have been a s—ty night to come out here and lose. Like all this build up for what, you know what I mean? So I'm just happy for us and the team that it happened."  
Murray made two big plays on the winning drive that showed he's back physically, one with his arm and one with his feet. 
On third-and-10 from Arizona's 42-yard line with 1:50 remaining, Murray was forced out of the pocket to his left, but still had enough of his trademark speed to scramble back 20 yards and get the edge for a 13-yard run that moved the chains.
Two plays later, Murray found McBride on a perfectly thrown corner route down the right sideline for a 33-yard gain to Atlanta's 9-yard line with 47 seconds left, setting up Prater's kick to end the game as time expired. 
"I usually don't tell him what to do, but I said if this guy's got me man-to-man, I've been killing him all game so just give me a chance," McBride said about his conversation in the huddle with Murray. "And he did exactly that." 
McBride, who emerged as a primary playmaker in Arizona's offense, finished with a game-high eight catches for 131 receiving yards. 
The Cardinals had waited 11 months to the day for the return of Murray. Arizona had been 1-13 since Murray suffered his knee injury in December of last year against the New England Patriots. Arizona started five quarterbacks during that time frame: Colt McCoy, David Blough, Joshua Dobbs, Trace McSorley and Clayton Tune.
Murray looked different taking the field on Sunday. He wore a wristband on his left arm with the plays on it, something he didn't do during Kliff Kingbury's days of coaching the Cardinals. Murray chose not to wear a bulky brace to protect his repaired knee. 
He finished 19-of-32 for 249 yards, with no touchdowns and an interception to Atlanta linebacker Nate Landman. Murray also ran for a 6-yard touchdown at the end of the first half, his first score of the 2023 season. 
He was sacked twice and posted a 71.0 passer rating, not exactly a statistical masterpiece. Murray had a couple drops by his pass-catchers and two passes tipped at the line of scrimmage. 
The Cardinals had four pre-snap penalties on offense which led to stalled drives, a bugaboo for Murray during his time with Kingsbury. Arizona was called for 11 accepted penalties for 112 yards. 
Murray took 10 snaps from under center and 49 in shotgun, where he's more comfortable. He ran six times for 33 yards, while James Conner led Arizona in rushing with 73 yards. 
It wasn't perfect, but overall, Murray made it through his first game healthy under the new regime of head coach Jonathan Gannon and general manager Monti Ossenfort. 
Gannon had told Murray to perhaps temper his expectations heading into his first start of the season. But the first-year coach has learned not to put limits on a talent like Murray. 
"Maybe that's why he laughed at me," joked Gannon. "Honestly, I didn't have any expectations. I was just happy that the guy was back because I know what he went through to get back to this point from the injury, and to play at the level he played today.
"He just broke down the team and said he's got to be better. There was a lot of meat still left on that bone on the offensive side. And that's what he'll do: He'll strive to get better."  
Eric D. Williams has reported on the NFL for more than a decade, covering the Los Angeles Rams for Sports Illustrated, the Los Angeles Chargers for ESPN and the Seattle Seahawks for the Tacoma News Tribune. Follow him on Twitter at @eric_d_williams.
---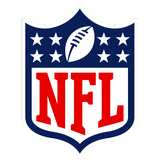 Get more from National Football League Follow your favorites to get information about games, news and more
---