Joel Klatt
College Football Analyst
We are now six weeks into the 2023 college football season, and it's time to take a look at where we are with the most prestigious award in college sports — the Heisman Trophy.
The Heisman Trophy has always been an award that includes a combination of team success and player success. Because of that, there are two players who did not make my list, but I want to mention them as both are having outstanding seasons: Shedeur Sanders and Jayden Daniels.
In large part, both of these guys are the reason their teams are succeeding because neither Colorado or LSU have very good defenses. In Colorado's case, they barely have an offense line, and for LSU, if that team had a defense at all, Daniels would be No. 1 or No. 2 in the Heisman race right now.
With that said, here is a look at my top-six Heisman candidates heading into Week 7 of the season, counting down from six to one.
Caleb Williams & Michael Penix Jr. in Joel Klatt's Heisman contenders
6. Jordan Travis, QB, Florida State
Travis is playing really well, and he's got some wins and notches in the belt. What I love about watching him is that when I turn on the film, I see a guy that is in real command of what he has around him and what he sees on the other side of the ball. He's a smart player, he's experienced, he can run, he can threaten the defense, he's accurate, but what I really love is that he does a great job of not overlooking his greatest asset. In the biggest moments against the best teams, when he gets one-on-one, he goes to Keon Coleman. Now, that's not enough to just go to Coleman, you've got to throw a competent, catchable 50/50 ball, and he does that. I think it's one of his greatest strengths. He knows his greatest strengths, and he gets them the ball.
5. Bo Nix, QB, Oregon
Nix is very quietly leading the country in completion percentage, and he's in complete control of that offense. When I watch Oregon, I see a player that is oozing experience. The guy puts the ball in the right spot based on the look all the time. The ball is out quickly, going to the right spot, generally an accurate throw, and he can use his legs when the play breaks down. This guy is playing his best football. We thought he played really great last year, and I think he's playing even better this year. He is making great decisions that allow the offense to be at its best. 
4. Dillon Gabriel, QB, Oklahoma
He played so well against the Texas Longhorns on the biggest stage in Oklahoma's season and in one of the marquee games in all of college football. It was a Heisman-caliber drive at the end. His game is built around efficiency and being a point guard out there. When I watch him play, the ball is out of his hands so quickly, he makes such quick decisions, and you saw that on the last drive. I am bummed for him that Andrel Anthony is gonna be out, but Gabriel had nearly 400 yards against Texas and the game-winning drive with 1:17 left. That's Heisman-caliber stuff. He deserves to be on this list.
3. Drake Maye, QB, North Carolina
Maye is fourth in the country in passing (325.8 YPG), he has completed more than 70% of his passes in every game this year, and he's coming off of a game against Syracuse where he went off for 497 total yards and four touchdowns. This guy is uber-talented. If Caleb Williams wasn't wearing a college football uniform right now, Maye would be the runaway No. 1 pick. His game translates so well to the NFL. The windows he sees on the field, when most guys would see a guy covered, he sees a guy that's open. He has the talent and confidence to throw them open. He is also very athletic. He has great touch, he can drive the ball, and he can make every single throw.
2. Michael Penix Jr., QB, Washington
Penix is completing 75% of his passes (No. 5 in country), he is averaging 400 passing yards per game (No. 1), he is averaging 11.6 yards per pass attempt (No. 1), and he has only thrown 14 passes in the fourth quarter and still has that volume of yardage in five games. This guy is a great passer. There are a lot of guys in college football that can throw the ball well. There are few that are terrific passers of the football. When I watch Michael Penix, the ball is always on the correct leverage based on the defense. I love watching him play because he is a terrific passer. Very few guys are really great passers, and he's a great passer. He has terrific wide receivers as well.
1. Caleb Williams, QB, USC
I think Williams is the best player in college football. He is also the MVP because USC does not look very good on the defensive side of the football right now. He has 28 total touchdowns in just six games, which is 11 more than he had at this point last year, and he won the Heisman. No matter what is happening on the field, this guy is a threat at any moment. That is why he is a generational talent and No. 1 on my Heisman list.
Joel Klatt is FOX Sports' lead college football game analyst and the host of the podcast "The Joel Klatt Show." Follow him on Twitter at @joelklatt and subscribe to the "Joel Klatt Show" on YouTube.
---
COLLEGE FOOTBALL trending
---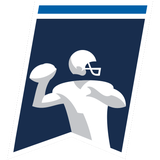 Get more from College Football Follow your favorites to get information about games, news and more
---