Joel Klatt
College Football Analyst
It's time to revisit the line of national championship contenders.
I had fun doing this the first time six weeks ago, at which point there were more top-end caliber teams than we've had in a long time. It's remained that way as we enter Week 11.
As we head into the second weekend of November, we still have several programs that I would categorize as above-the-line teams. The definition of being an above-the-line team is simple: I believe you can win the national championship.
I'm going to do this in three tiers, separated by whether they are clear above-the-line teams, above-the-line teams with questions, and below-the-line teams. 
Tier 1: No-brainer above-the-line teams
1. Michigan Wolverines (9-0)
Michigan hasn't had a letdown all season. The Wolverines have been the most dominant and consistent team in the nation so far. Michigan's a Tier 1 team, hands down. 
The one thing that I don't think is getting enough attention with Michigan is how well its quarterback is playing. J.J. McCarthy is playing ridiculously well. A couple of opposing coaches who have faced Michigan this season have told me the same thing: Michigan is still really good, and is able to do the same things really well as it did in previous years. Maybe it's not quite as dominant at running the football, but McCarthy is a total game-changer. He's so much better than he was a year ago. The biggest reason for that is McCarthy isn't making boneheaded decisions. Last year, he would just throw a ball to the opponent once or twice a game. He did that three times against Bowling Green this year, but he hasn't done it since. 
Joel Klatt provides more updates to Michigan's investigation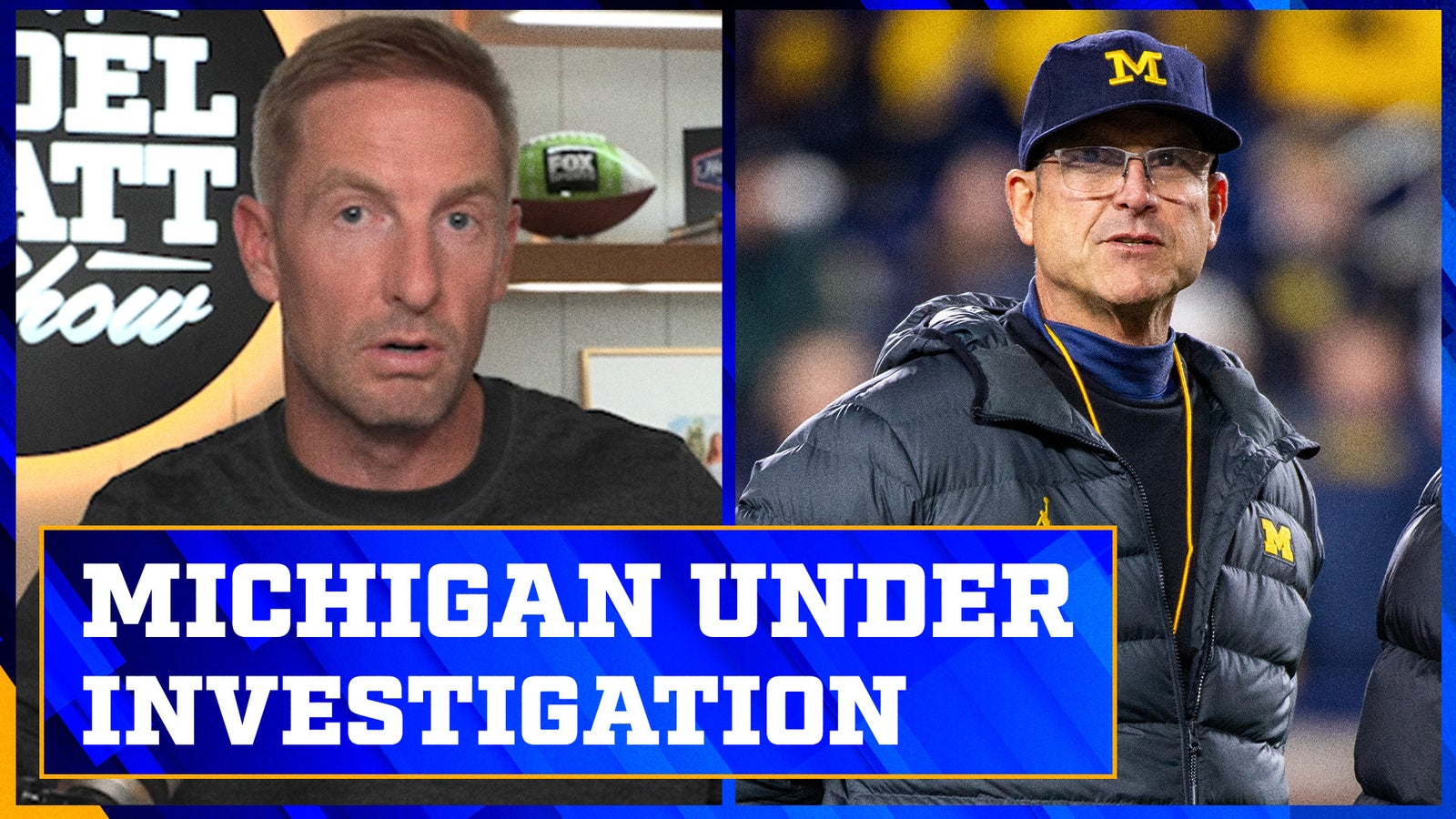 McCarthy is much safer with the ball. He makes much cleaner decisions with the ball than he did previously. He's also upped his game in throwing the ball down the field. McCarthy's playing at an elite level and Michigan's won every game by at least 24.
2. Georgia Bulldogs (9-0)
Twenty-six straight wins for Georgia. The Bulldogs are still ridiculously hard to beat, even without Brock Bowers.
3. Ohio State Buckeyes (9-0)
Ohio State isn't getting great quarterback play right now out of Kyle McCord. You'd think that would improve over the season, we'll see if it does, but as they've gotten healthier on offense, it's just emphasizing the fact that Ohio State can rely on its defense. Its defense was outstanding against Rutgers. It wasn't totally dominant, but it was outstanding in the sense that a bend-but-don't-break style of defense has to come up with stops in the red zone. It forced Rutgers to kick field goals, got a turnover and a pick-six.
The Buckeyes defense is a legit unit, and with Marvin Harrison Jr., TreVeyon Henderson and Emeka Egbuka on offense, you can't count them out. 
College Football Playoff: Joel Klatt answers which teams are above and below the line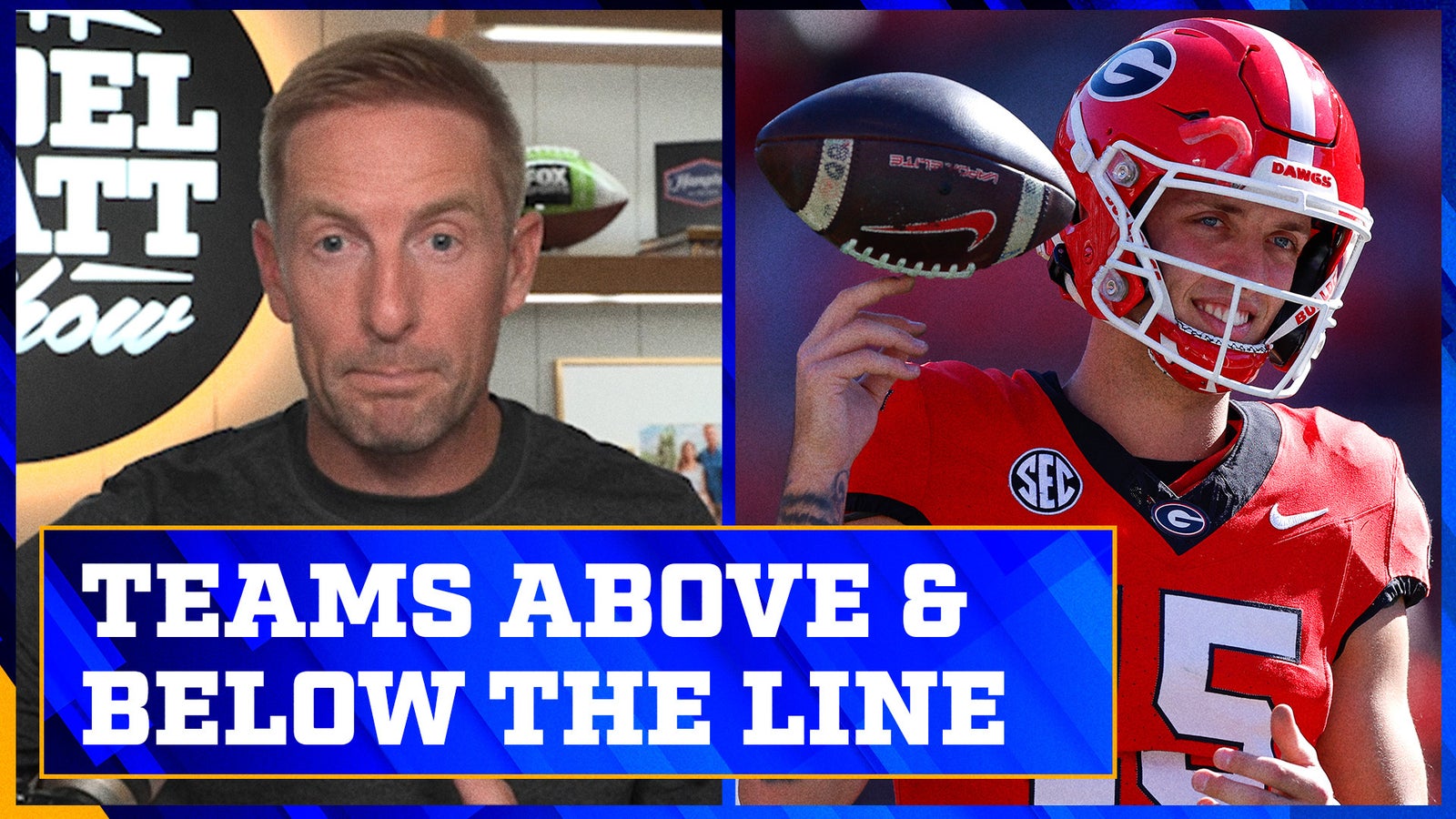 4. Oregon Ducks (8-1)
Oregon has it all with a quarterback who's seen everything. The Ducks are really good at the line of scrimmage. I love their coaching staff. That's a big one for me. This is a group of coaches that I can tell is going to win a championship at Oregon at some point. Is this going to be the year? I'm not sure, but this team is built really well. It's deep.
Going back to Bo Nix, he's firmly in the race for the Heisman Trophy. He's just playing outstanding football. He's the epitome of making good decisions quickly. 
5. Alabama Crimson Tide (8-1)
Alabama's in Tier 1 because when you look closely and watch it play as the season's gone on, it's gotten better and better. The Crimson Tide are better at the line of scrimmage now than they were in the loss against Texas. Jalen Milroe is a better decision-maker now than he was against Texas. He's much more decisive when he wants to run. When he's playing well, they can beat anybody.
How should Alabama, Michigan and Oregon feel after the first week in November?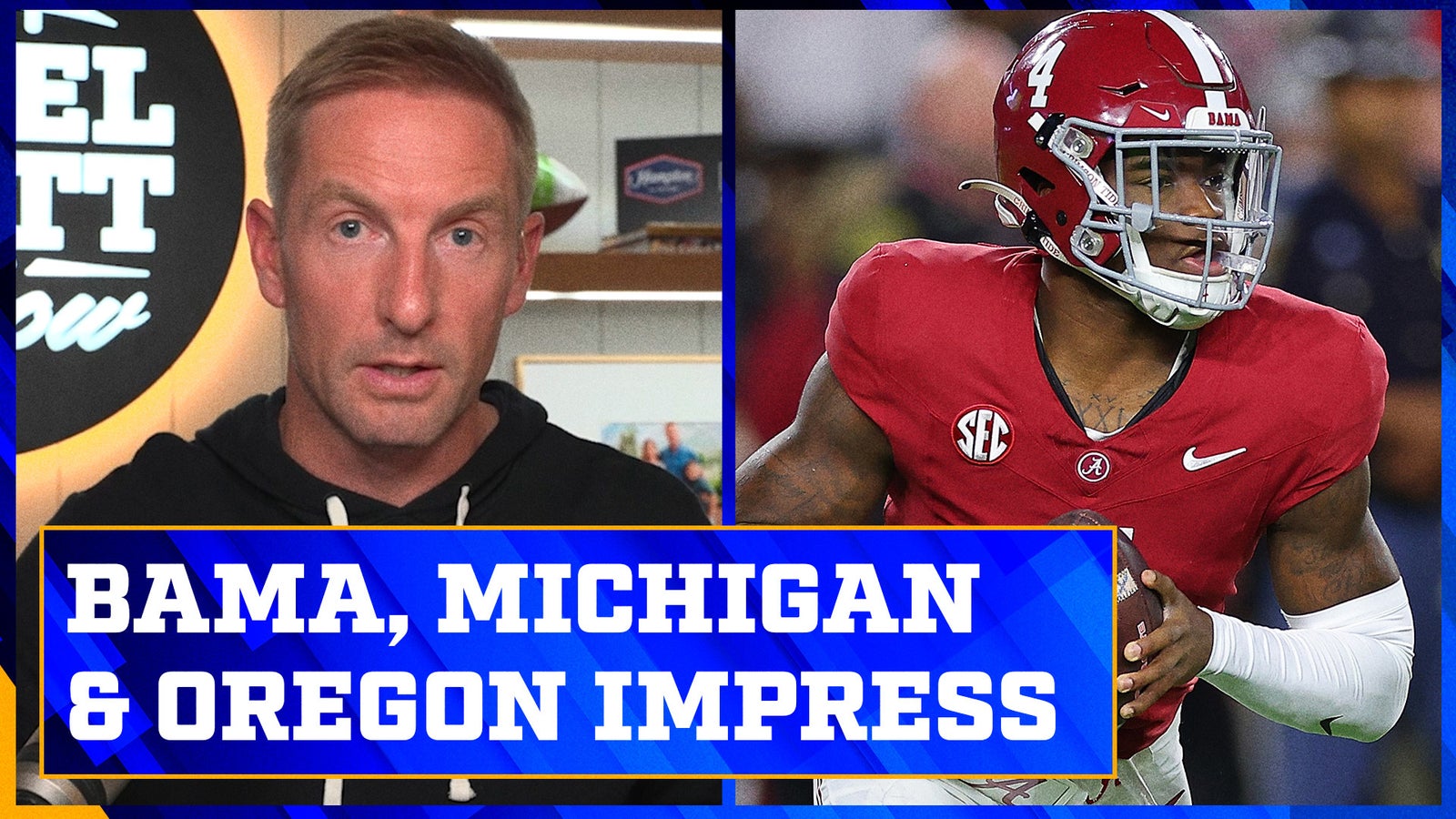 Tier 2: Holding onto above-the-line status, but there are questions they have to answer.
6. Texas Longhorns (8-1)
Texas is outstanding in a lot of areas, namely its defensive line. T'Vondre Sweat and Byron Murphy give the Longhorns such a solid interior to their defensive line. That allows them to make mistakes elsewhere. I don't think their secondary is great, though they can be opportunistic. Jaylan Ford is terrific. I love their defense. 
But Texas has to get it healthy at quarterback. It's not in Tier 1 because Quinn Ewers isn't playing right now. Maalik Murphy isn't going to win the national championship for Texas this year. That's pretty clear to me. You look at the throws he made against BYU and the turnovers he gave to BYU and Kansas State, you're not going to win a championship with your quarterback playing that way. Murphy, at least at this point in his career, has the game moving too fast for him. Texas needs Ewers back as quickly as possible.
Kansas State Wildcats vs. No. 7 Texas Longhorns highlights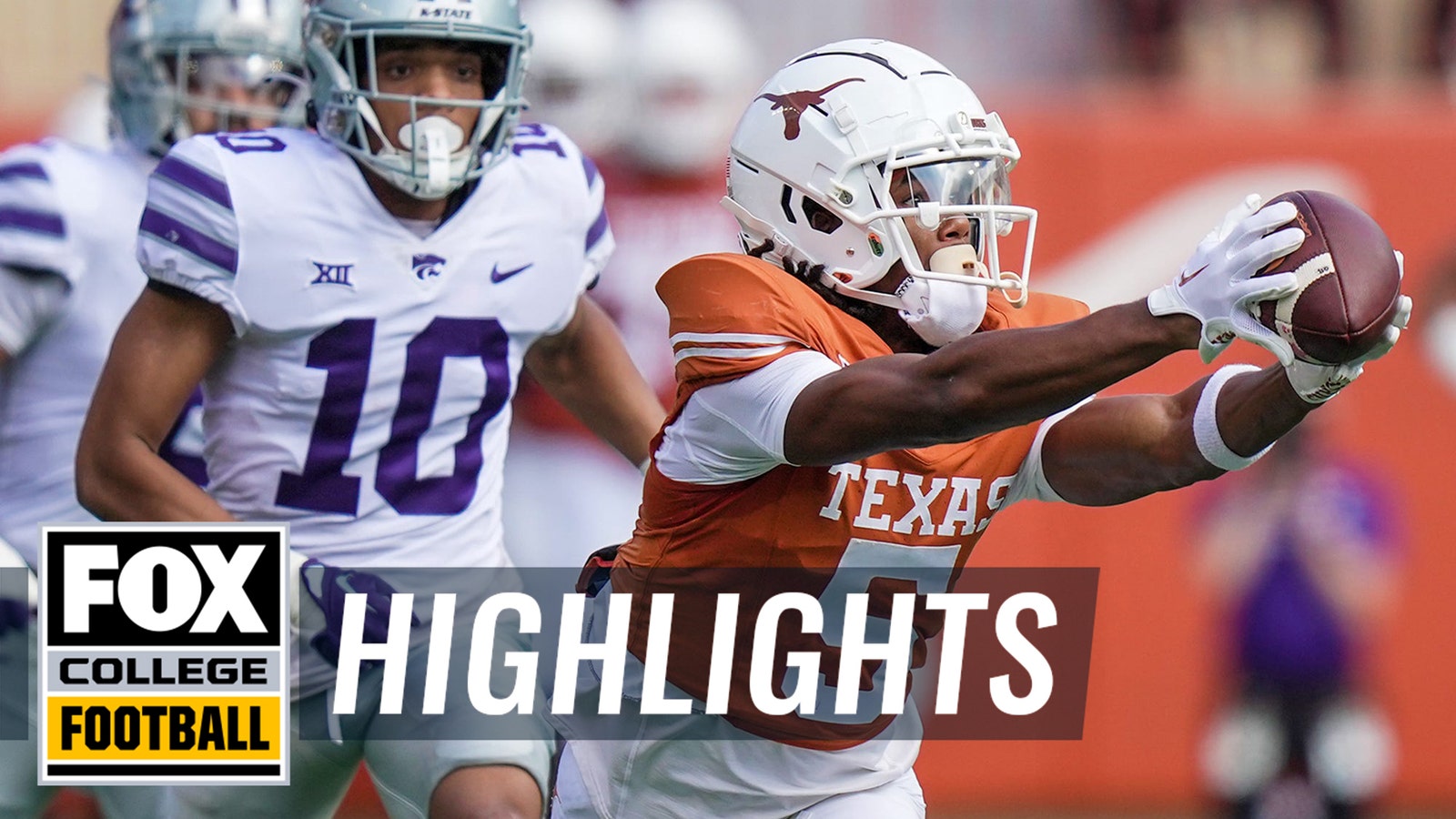 7. Washington Huskies (9-0)
Although Washington is undefeated, this is still a team that has to overcome a bad defense. This defense got shredded against USC. It came up with stops here and there, but it's not a defense that's stopping many people. That can be worrisome. The worry that I have is that we've seen it happen time and time again. Not just with Washington, but with other teams in a similar vein. You can't win a championship with just offense. 
8. Florida State Seminoles (9-0)
The one thing I will say about Florida State is that it's incredibly talented when it's got Keon Coleman and Johnny Wilson on the field. The Seminoles have the ability to overcome mistakes. They've got the ability to go to a fifth or sixth gear, which we saw in the second half against LSU Tigers. 
But outside of that half, Florida State hasn't looked dominant at any point this season. It constantly plays to its level of competition. Even last week, you could say it had a dominant win over Pittsburgh, but it wasn't. That Pitt team is in total disarray and lost 58-7 to Notre Dame a week prior. 
Top six teams remain unchanged in the week 11 CFP rankings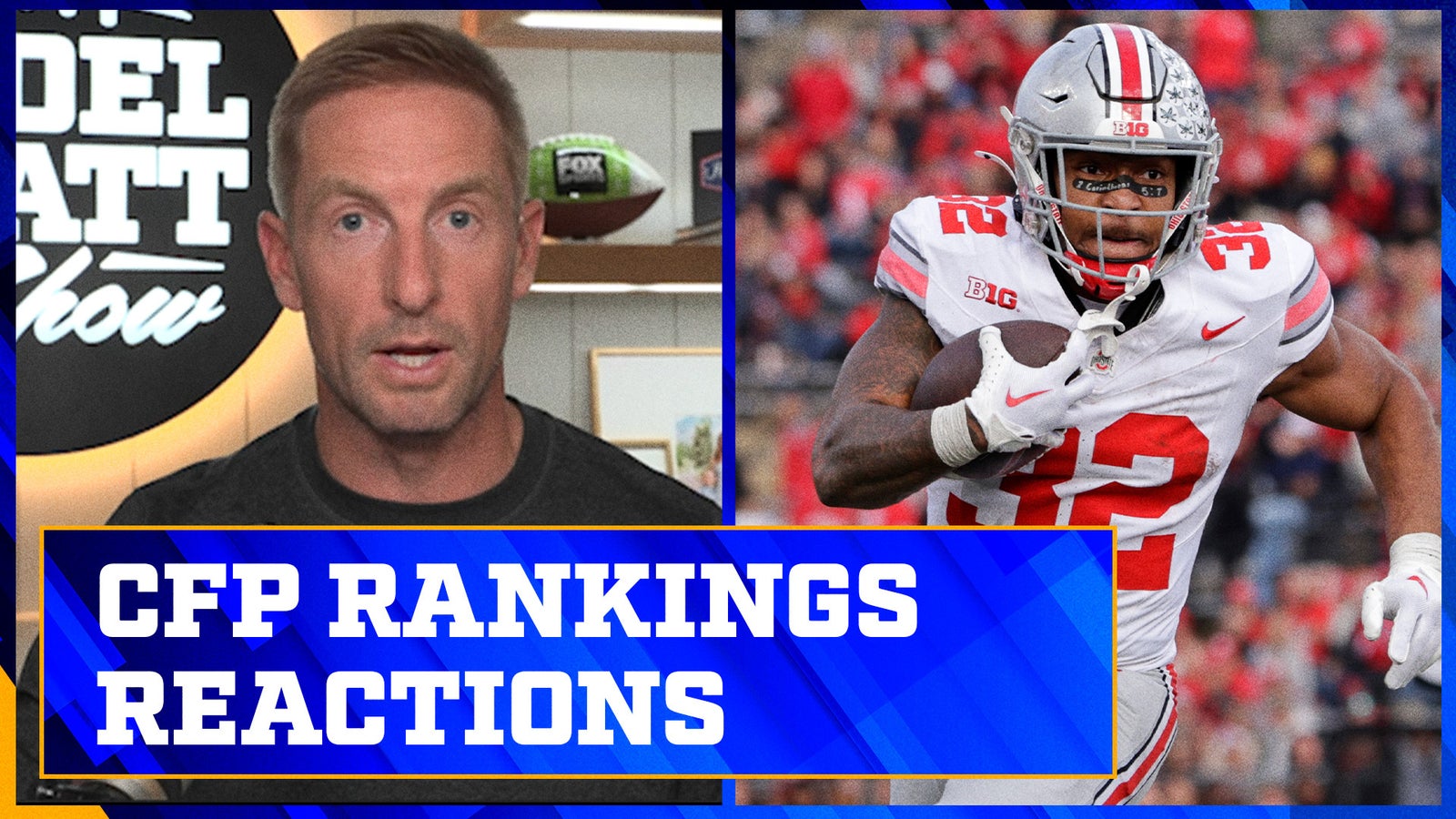 Tier 3: Teams just below the line
9. Penn State Nittany Lions (8-1)
Penn State has the opportunity to move up a tier this weekend. It played so much better against Maryland last week, at least offensively. Drew Allar was so explosive and the Nittany Lions schematically pushed the ball down the field a lot more than they did in previous games. They still need to feature their running backs more. I get that you might want to rotate them, but why not play them at the same time? Penn State has to lean into its strengths more consistently. 
Until it proves it can beat Ohio State or Michigan, Penn State is going to be below the line. It's a really talented team and I love the defense. It could very well beat Michigan on Saturday, but until we see it, it's in a clear third position to Ohio State and Michigan. 
10. Ole Miss Rebels (8-1)
Just like Penn State, Ole Miss has an opportunity to move up when it takes on Georgia on Saturday. But let's face it, four of its eight wins are by one score. It feels like it's squeaking by. Ole Miss' record suggests that it should be in the top 10, but it just doesn't feel like an above-the-line team right now. 
11. Louisville Cardinals (8-1)
We'll see what happens with Louisville in the coming weeks. But if it wins out, it'll likely play an undefeated Florida State in the ACC Championship Game. So, it'll have a chance to get above the line at some point. 
The Cardinals have really separated themselves from many other teams in the pack. They've played really well over the last couple of weeks, picking up strong wins over Duke and Virginia Tech.
---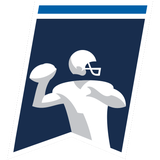 Get more from College Football Follow your favorites to get information about games, news and more
---