Carmen Vitali
NFC North Reporter
The Chicago Bears ran 12 more plays than the Detroit Lions on Sunday.
Chicago won the turnover battle 4-1.
The Bears' offense had a 40:24 to 19:36 time of possession advantage.
Naturally, the Lions won 31-26.
Yet that's not the biggest story from the game that moved Detroit to 8-2 on the season for the first time since 1962. It was the return of Bears quarterback Justin Fields after more than a month away due to a thumb injury and how well he played against the NFC North's best team.
Throughout the game, Fields looked comfortable in an offense he hadn't operated in four games. The first series was a well-balanced drive filled with varying personnel sets, designed runs for Fields that utilized his athleticism and chunk plays that drove the Bears right down the field. The result was a one-yard touchdown run by D'Onta Foreman that gave Chicago the early lead. 
The Bears then controlled most of the game thanks to four turnovers generated by the defense. They kept giving Fields and Chicago's offense extra possessions. They didn't capitalize on either of the two interceptions thrown by Lions quarterback Jared Goff in the first half but scored 10 points off the two second-half turnovers.
Ultimately, the Bears had 334 yards of total offense. Fields was responsible for 273 of those yards after completing 16 of 23 passing attempts for 169 yards and a touchdown along with rushing 18 times for 104 yards. Fields' longest run of the game (and of his season so far) came on third-and-14 in the fourth quarter with the Bears up 23-14 as he scrambled for 29 yards to give Chicago a first down.
But it wasn't always enough. Although Fields looked more decisive and the gameplan seemed hellbent on incorporating his skills for much of the day, Chicago couldn't finish. With that nine-point lead and the huge scramble by Fields in the fourth quarter, the Bears couldn't get to the end zone on the drive. They only had two trips within the 20-yard line and went 1-for-2 on those occasions. The Bears converted just five of 13 third-down attempts.
"The disappointment was the finish," said head coach Matt Eberflus. "We didn't finish it as a football team. We didn't finish it as coaches, as players the right way and there's a lot of plays to be had out there and good calls that we could have made in those situations to get us that victory."
"If I'm being real with y'all, we should have won that game," said Fields. "It just comes down to finishing."
As much as Chicago was focusing on creating a good game plan for Fields, it seemed they forgot to gameplan for their opponent.
If Detroit has a weakness this season, it's in their secondary. That unit doesn't at all look like the one they envisioned at the start of the year due to injuries. They are getting incredible play out of rookie second-round safety Brian Branch, but he's also still making rookie mistakes — like two penalties, each of which gifted Chicago a first down.
But where were the intermediate throws to stress Detroit's defensive backs? The Bears had success on those throws on their first drive of the game, picking up completions of 14, 11 and 13 yards. There were only a couple more such passes the rest of the game. For the most part, we saw bombs by Fields — he connected with his receivers on two of seven attempts — or shorter passes before the sticks.
The Bears instead went to the ground against the league's third-best rushing defense to get some of that intermediate yardage. The wrinkle this time was that Fields was firmly a part of the run scheme and they utilized all three of their tailbacks, deploying multiple backs on multiple occasions. It forced the defense to account for multiple runners and Chicago gained 183 yards on the ground in total — an anomaly for the Lions.
Does Justin Fields still have a future with Bears after 2-2 record without him?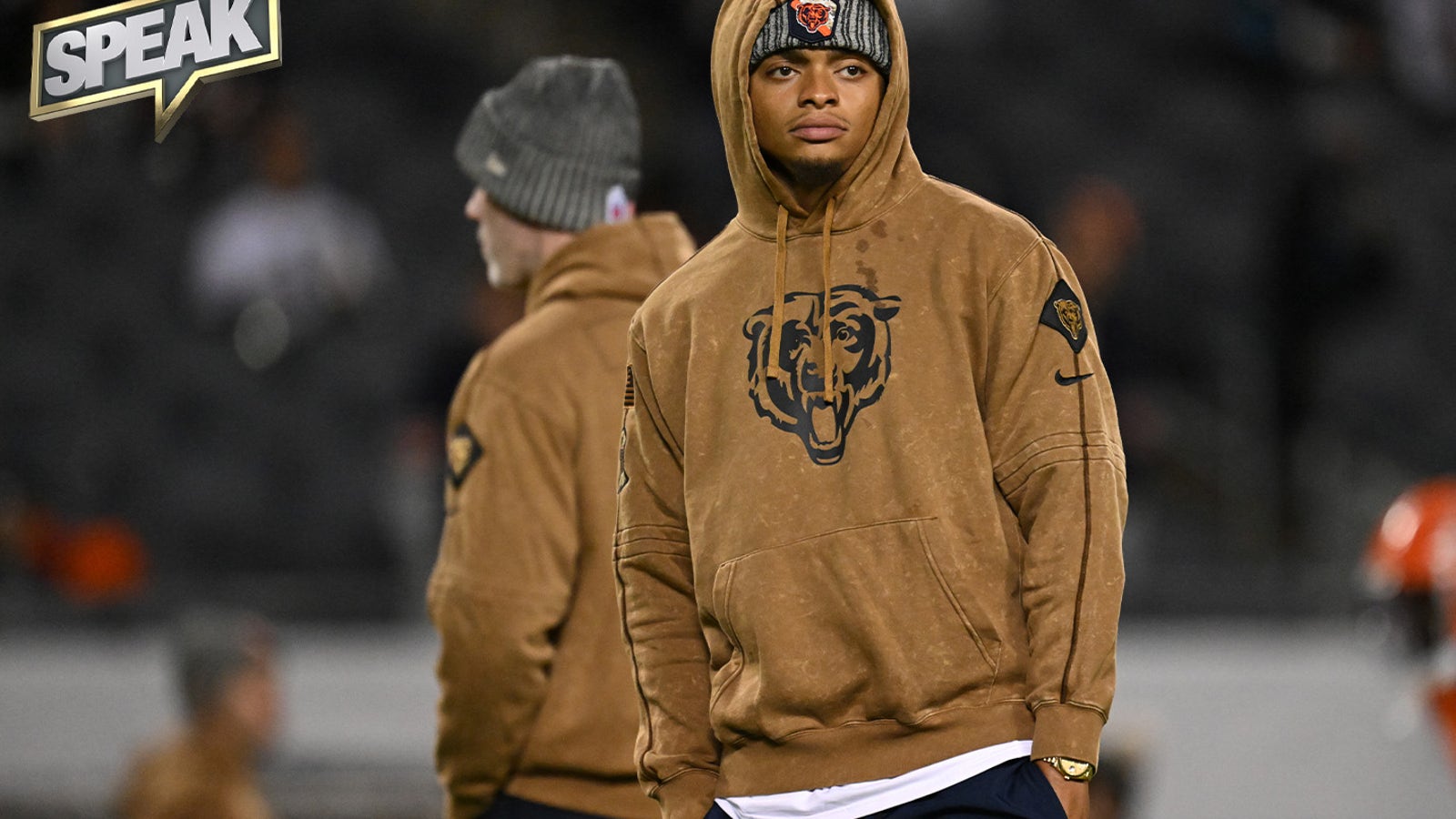 The question is now if that's enough for Bears brass to place their faith in Fields should he keep it up. Is this the kind of offense they want? A run-first, heavy personnel, occasional-deep-shot scheme operated by a dual-threat quarterback? It can have its advantages. Just look at Lamar Jackson for proof. Add in the fact that defenses are smaller and faster to contend with how much of a passing league the NFL has become and the Bears have the opportunity to zig while others zag to their benefit.
If Fields shows he can consistently operate that type of system the rest of the year and a few of the Bears' remaining games end up in the positive ledger, it'd be hard to argue against keeping him and having the freedom to use two first-round picks on something other than a quarterback — potentially even trading Carolina's first-round pick for even more assets. But it's not a given yet after this game or even after Fields' games against the Denver Broncos and Washington Commanders before his injury.
After all, Fields had a chance with 29 seconds left to tie the game with a field goal. He held the ball and was strip-sacked, instead — right after watching Goff and the Lions' offense score two touchdowns in less than three and a half minutes to put his team back on top. Conservative play-calling on the possession in between those two Lions' scores didn't do Fields any favors either.
But there's another very important element when it comes to the evaluation of Fields: consistency. That is something the Bears haven't seen out of him yet and should be one of the most important determining factors in this half-season audition. 
"I thought he played really well, ran the ball nice," said Eberflus. "I thought when he did scramble, he avoided sacks most of the time. He did a really good job of looking downfield, hitting some side pockets, hitting some things down the field and I think that's growth with him."
The answer to whether the Bears will stick with Fields isn't answered in one game. It isn't answered in a couple of games. Chicago will need this Fields in all six of its remaining games before we can say definitively that Fields is part of the Bears' future.
Carmen Vitali covers the NFC North for FOX Sports. Carmen had previous stops with The Draft Network and the Tampa Bay Buccaneers. She spent six seasons with the Bucs, including 2020, which added the title of Super Bowl Champion (and boat-parade participant) to her résumé. You can follow Carmen on Twitter at @CarmieV.
---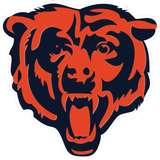 Get more from Chicago Bears Follow your favorites to get information about games, news and more
---