The Big Ten announced Friday that it has suspended Michigan head coach Jim Harbaugh for the remainder of the 2023 college football regular season in the wake of the school's ongoing sign-stealing scandal.
"The University of Michigan has been found in violation of the Big Ten Sportsmanship Policy for conducting an impermissible, in-person scouting operation over multiple years, resulting in an unfair competitive advantage that compromised the integrity of competition," the conference said in a statement.
Harbaugh can coach the team in practice during the week but won't be able to coach for its matchups against No. 10 Penn State, Maryland and No. 1 Ohio State. Harbaugh was disciplined by the conference less than 24 hours before the Wolverines play at No. 9 Penn State in their toughest matchup of the season so far (noon ET on FOX and the FOX Sports app). His team (9-0) has a shot to win a third straight Big Ten title and the school's first national championship since 1997.
Michigan was prepared to take possible legal action if the conference punished the football program before a full investigation into allegations of an impermissible scouting and sign-stealing operation. The university responded with a statement of its own on Friday, indicating it would seek a court order to allow Harbaugh to continue coaching.
"Like all members of the Big Ten Conference, we are entitled to a fair, deliberate, and thoughtful process to determine the full set of facts before a judgment is rendered. Today's action by Commissioner Tony Petitti disregards the Conference's own handbook, violates basic tenets of due process, and sets an untenable precedent of assessing penalties before an investigation has been completed," the statement read. "We are dismayed at the Commissioner's rush to judgment when there is an ongoing NCAA investigation – one in which we are fully cooperating. Commissioner Petitti's hasty action today suggests that this is more about reacting to pressure from other Conference members than a desire to apply the rules fairly and impartially. By taking this action at this hour, the Commissioner is personally inserting himself onto the sidelines and altering the level playing field that he is claiming to preserve.  And, doing so on Veteran's Day – a court holiday – to try to thwart the University from seeking immediate judicial relief is hardly a profile in impartiality. To ensure fairness in the process, we intend to seek a court order, together with Coach Harbaugh, preventing this disciplinary action from taking effect." 
The allegations against Michigan center on a former low-level staffer, Connor Stalions, purchasing tickets to the games of future opponents and sending people to those games to record video of that team's signals.
[Why is sign-stealing an issue in college football? Don't blame the technology]
Multiple Big Ten schools say they have found records of tickets purchased in Stalions' name to their games and surveillance video of the people sitting in those seats pointing their phones toward the field.
Photos on the internet also suggest Stalions was on the Central Michigan sideline during the Sept. 1 game against Michigan State, wearing CMU gear and sunglasses. Central Michigan said it was working with the NCAA to determine who the person was.
Just how elaborate the scheme was has not been detailed by investigators, though media reports suggest it was an organized and well-funded plan. Just who tipped off NCAA investigators is among the unanswered questions.
Michigan and Stallions parted ways earlier in the month.
Big Ten prohibits Jim Harbaugh from sidelines for remainder of the season | The Herd
[Michigan football sign-stealing: A complete guide to the investigation]
This is a developing story and will update. Information from The Associated Press was used in this report.
[Do you want more great stories delivered right to you? Here's how you can create or log in to your FOX Sports account, follow your favorite leagues, teams and players and receive a personalized newsletter in your inbox daily.]
FOLLOW
Follow your favorites to personalize your FOX Sports experience
---
COLLEGE FOOTBALL trending
---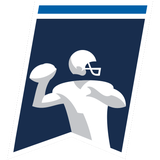 Get more from College Football Follow your favorites to get information about games, news and more
---