Bryan Fischer
College Football Writer
Every year when The Game arrives on the calendar, an air of nostalgia bubbles up throughout the Midwest, enveloping college football's attention in a way that few other things across the sporting landscape can.
How could it not, given that it pits the two winningest programs together for 60 minutes, typically on a chilly late November day at one of two behemoth cathedrals in either Ann Arbor or Columbus.
Scarlet and gray. Maize and blue. Woody and Bo. There is Michigan and there is Ohio State, but when they come together — inescapably attracted to each other as much as they are repelled by the two states in which they sit — the rest of the world sits back to marvel at the splendor.
There is just not much that compares to the richness of a storied rivalry — with two of the richest athletic departments around — that has produced so many indelible moments central to the fabric of the game.
This year's edition, remarkably the 119th, is perhaps unique in The Game's lush tapestry. Not due to the Heisman candidates and future pros who will take part, but due to who will not be there. On "Big Noon Saturday" this week, that absence will almost assuredly be the singular storyline that will dominate the day. In the hearts and minds of those on both sides, it's going to be an inescapable fact that the 2023 version will forever go into the books as "The One that Jim Harbaugh missed" regardless of the end result. 
Perhaps if the recent legal maneuvering by both coach and school had taken a different track, those infamous khakis and thick-rimmed glasses would be back at the Big House firing up his players and managing the clock as only he could. Alas, that's not to be the case, as all involved finally accepted the Big Ten's punishment stemming from one of the most inexplicable college sports scandals in some time. 
While the ultimate outcome on that will eventually transpire down the road, the circumstances surrounding Saturday's contest begets another key question that could make this quintessential high-stakes rivalry game that much bigger: Could this be the last Ohio State-Michigan contest featuring Jim Harbaugh?
For that matter, could it be the last for Ryan Day, too?
More pressing, obviously, is Harbaugh's future with the program where he first made his name on the national football consciousness as a young quarterback, once enlivening The Game by guaranteeing a victory over the Buckeyes. While he backed up such claims as a college student, deciphering what the enigmatic coach is going to do next is far less clear.
Even setting aside any potential NCAA sanctions related to the growing Connor Stalions scandal, Harbaugh has undeniably had his eye on a return to the NFL at some point. He left much of the program in limbo last offseason amid flirtations with the Minnesota Vikings and Denver Broncos, and it stands to reason such dalliances could be present again after this year. 
Bruce Feldman: 'It would not be surprising if Jim Harbaugh could be suspended for the bulk of the 2024 season'
The Las Vegas Raiders gig is already open and would offer the chance to both return to the West Coast and likely give Harbaugh control of an organization in ways he lacked while coaching the San Francisco 49ers. Each passing Sunday also draws closer the possibility that the Chicago Bears, where he was first drafted back in 1987, will be in the market for a head coach as well (with the added bonus of a top draft pick to nab a quarterback of Harbaugh's choosing, too).
Given the tussles he's already had with NCAA enforcement staff — you know, related to that first three-game suspension — it's not going out on a limb to say that a departure could be in the cards as coach, program, and college football in general, simply decide the time is up on this successful but flawed run in Ann Arbor. 
While Harbaugh would no doubt leave town holding his head up high despite the contributing factors that led to his departure, perhaps the biggest disappointment of any such exit would simply be that the once tantalizing prospect of a Ten Year War Redux never came to fruition. As one of Bo Schembechler's players, it felt written in the stars that Harbaugh would have been the perfect candidate to stage a back-and-forth with Urban Meyer (and his installed successor, Day) over the course of this decade since he was first brought on board back in 2015.
Why Jim Harbaugh is the best choice for Raiders
The crazy thing is that even if Harbaugh were to return, there's an equally interesting possibility that Ohio State's coach would not make the return trip to the Horseshoe in 2024. 
As ludicrous as it is to suggest that a coach who is 55-6 in charge could be elsewhere next season, The Game has a way of warping reality in places like Columbus to the point where equally irrational decisions get made.
It's been some time since an official job description was posted regarding the head coach at Ohio State, but the chief requirement is beating Michigan — plain and simple. That is the prism through which everybody on the headset is judged, and an area where Day has come up short twice in four tries (and twice in a row).
You thought the phone lines in the sports talk scene across the state of Ohio burned after last year's loss? They may need extra capacity come Saturday at dusk should the Wolverines net a third consecutive win over the scarlet and gray for the first time since 1995-97.
Ryan Day and Ohio State have a Michigan problem
That's an entire generation — if not two — of OSU fans who haven't seen the scales tipped that far toward the School Up North. For most, it's as unfathomable as it is unacceptable. Reaching the national title game and winning a Rose Bowl only get you so far if you dip below .500 against Michigan and start hearing inevitable comparisons to John Cooper.
Making matters worse, Day can't even fully embrace a win over Michigan given that it would lack the presence of Harbaugh, who once said the OSU coach was born on third base. 
And to potentially lose to that same team for a third time? In a season in which their head coach was suspended not once but twice? That could be too much for one of the biggest fan bases in the sport to handle. 
Win or lose, maybe Saturday's outcome and resulting fallout would be the nudge Day needed to ponder the pressure cooker he finds himself in: a job good enough to always contend for the national title but with expectations few can ever live up to beyond a five or six-year stint.
HOW TO WATCH 'BIG NOON KICKOFF' THIS SATURDAY
10 a.m.-Noon ET: "Big Noon Kickoff" pregame show on FOX
Noon ET: Ohio State at Michigan on FOX and the FOX Sports app
Those Raiders and Bears openings could be an option for Day as much as they are for Harbaugh, too, especially given how much more suitable the NFL is in terms of lifestyle. 
Heck, even that opening at Texas A&M offers up the potential for a reset as well as a challenge in the mighty SEC. A retiring athletic director and new school president would naturally dovetail into at least considering what life is like beyond Columbus, depending on how things go down on Saturday. 
More than anything, brace yourself for swirling tides off the field turning this edition of The Game into something unlike any other. It doesn't quite have the makings of a loser-leaves-town match, but it sure could be the last one involving Harbaugh and Day.
First and 10
1. Just a brutal weekend for quarterback injuries, none of which is bigger than that of Florida State's Jordan Travis. Perhaps the Noles can channel their inner 2014 Ohio State and see if Tate Rodemaker can pull a Cardale Jones, but one can't help but think that injury is enough to give the Committee pause in including them in the CFP this year. 
2. Who is betting against this Georgia team now? It's the mark of a great coaching job by Kirby Smart and staff that we've gone from questioning the Bulldogs early in the year to being awed by their dominance after going into Neyland and destroying Tennessee in front of Vol Royalty like Peyton Manning and Dolly Parton.
3. Auburn paid New Mexico State $1.85 million to come to the Plains for a lovely fall Saturday, and the Aggies, in lieu of focusing on the CUSA title game in a few weeks, decided to go ahead and cash the check and notch the win on the way out of town. What a job Jerry Kill has done in Las Cruces.
4. Last year's Coach of the Year awards were pretty easy to determine, as Sonny Dykes was a near-unanimous choice among the various selectors. This year is a different story, however, with the likes of Barry Odom, Jerry Kill, Jedd Fisch, David Braun and others doing such a great job in both turning around and elevating their programs.
5. Iowa has been on the wrong end of a lot of jokes this season, with no figure more central to that than offensive coordinator Brian Ferentz. Still, you can't help but smile at seeing the conclusion to the Hawkeyes' win over Illinois, which featured plenty of hugs and emotion as the team clinched the Big Ten West during the final game of the year at Kinnick.
6. How much better would USC fans feel about Lincoln Riley's tenure going into the Big Ten had he gone 7-5 in his first season and 11-3 in his second? The fact that local papers are saying Riley is on the hotseat going into 2024 would have been inconceivable two months ago, but it feels very much like reality after that dispiriting loss to UCLA.
7. I'm starting to come around to Washington being 2023 TCU. All the little breaks have come up Huskies this season. Bunch of dudes on offense, a solid but unremarkable defense of underrated recruits. Difficult league. Great coach. And, of course, all that purple.
8. After an emotional rollercoaster of applying for and getting denied a postseason waiver, perhaps we should have seen a James Madison letdown coming. The Dukes had a few miraculous catches to force overtime but just couldn't get past an upset-minded Appalachian State side which has really played better as of late and reminded a lot of folks who the Sun Belt's original FCS-to-FBS star program was.
9. Hats off to Tony Elliott and his staff for keeping Virginia playing hard during the second half of the season and finally getting a big result by upsetting Duke, 30-27. It was a tough week in Charlottesville as they honored their three slain teammates on the one-year anniversary of an on-campus shooting, but everybody pulled through for an emotional victory that gives a lot of hope on the field going into 2024.
10. Quite the Saturday for the interim coaches. Texas A&M interim coach Elijah Robinson got his first win with the big headset on, topping Abilene Christian 38-10 in a game that fittingly included an All-12th Man kickoff team to delight the Aggie faithful. Out West, Boise State thumped Utah State 45-10 to deliver Spencer Danielson a convincing victory, while now-former interim Northwestern coach David Braun clinched a bowl game by beating Purdue to send Ryan Field out in style. In soccer, they often talk about the new manager bounce, but sometimes it's appropriate for college football, too. 
Saturday Superlatives
Best player: Bo Nix, Oregon
Team of the Week: Appalachian State 
Coach of the Week: Jerry Kill, New Mexico State
Hot Seat of the Week: Lincoln Riley, USC
Heisman Five: 1. Bo Nix (Oregon), 2. Jayden Daniels (LSU), 3. Marvin Harrison Jr. (Ohio State), 4. Michael Penix Jr. (Washington), 5. Carson Beck (Georgia)
Tweet of the Week
Play of the Week
Super 16
Georgia

Washington

Michigan

Ohio State

Oregon

Alabama

Florida State

Texas

Missouri

Louisville

Penn State

Ole Miss

Arizona

LSU

Oregon State

Iowa
Just missed the cut: Kansas State
Best of the rest: Notre Dame, Oklahoma, SMU, Tulane, Kansas, UNLV, James Madison, Troy
Do you want more great stories delivered right to you? Here's how you can create or log in to your FOX Sports account, follow your favorite leagues, teams and players and receive a personalized newsletter in your inbox daily.
Pre-Snap Reads
Ohio State at Michigan (Saturday, noon ET on FOX)
The Game. The Game. The Game. Last year it felt inconceivable that the Wolverines would blow out the Buckeyes, but they did. Similar vibes coming into this one. Even though nobody thinks OSU has the offense to roll up 40-plus in the Big House, there will be a measure of revenge by the scarlet and gray to book a ticket to Indy. Ohio State +4
Oregon State at Oregon (Friday, 8:30 p.m. ET on FOX)
Ending the season with both Washington and Oregon could have presented an opportunity for the Beavers to play spoiler as both their Pacific Northwest rivals exit the Pac-12. Unfortunately, it also means the team could end the year on a two-game losing streak. Oregon -11.5
Washington State at Washington (Saturday, 4 p.m. ET on FOX)
Both schools announced that the Apple Cup will continue into the future, which is a great thing for both fan bases and takes some of the pressure off of this particular contest. Still, the Cougs are playing to make a bowl game and should keep things close for three and a half quarters based on that and emotion alone. WSU +15
Alabama at Auburn (Saturday, 3:30 p.m. ET)
You may think that the Tigers losing to New Mexico State would mean this one will be a one-sided blowout in favor of the Tide. Yet this is the Iron Bowl, where you can lean into the cliché and throw out the records. Nobody is calling for a full upset, but there could be a look-ahead factor for the visitors with the SEC title upcoming. Auburn +14.5
UTSA at Tulane (Friday, 3:30 p.m. ET)
QB Frank Harris looks fully healthy and UTSA has quietly been one of the bright spots in the recent round of realignment as they've effortlessly transitioned into the AAC. Tulane has been the class of the league but hasn't put in a full four-quarter effort since September. Something has to give with AAC title game hosting rights on the line. UTSA +2.5
Bryan Fischer is a college football writer for FOX Sports. He has been covering college athletics for nearly two decades at outlets such as NBC Sports, CBS Sports, Yahoo! Sports and NFL.com among others. Follow him on Twitter at @BryanDFischer.
---
COLLEGE FOOTBALL trending
---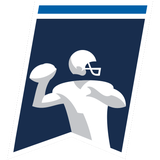 Get more from College Football Follow your favorites to get information about games, news and more
---