Yaron Weitzman
FOX Sports NBA Writer
The majority of NBA teams have now crossed the 10-game threshold. This doesn't mean we already know who's good and who's bad, but enough has happened for us to now highlight some specific trends that are emerging.
Here is the first edition of "3 points" – three things that have caught my eye and are worth paying attention to as the season inches along.
1. Does Giannis Antetokounmpo have a turnover problem?
There are all sorts of issues we can talk about with the Bucks. Yeah, they're 6-4, but things just don't feel right in Milwaukee.
They're 25th in defense. It's taken Giannis and Damian Lillard more time to jell than most expected (lineups featuring the pairing have been outscored by 19 points in 169 minutes). Khris Middleton is dealing with a balky knee which is limiting his minutes and production (11.4 points in 18.9 minutes per game and connecting on just 32.3% of his deep looks). And Adrian Griffin — who for some reason decided to tweak the Bucks' defensive scheme during the pre-season and position Brook Lopez further out on the perimeter as opposed to stationing him in the paint, a change he's already abandoned — is coaching like the first-timer that he is.
But the best indication of how wobbly things are right now for the Bucks right is how uncomfortable Giannis looks on the court. His turnover rate is higher than ever and his assist rate has plummeted from 8.5 per 100 possessions — basically where it's been for the previous five seasons — to 5.2. His two careless turnovers in the last two minutes of the Bucks' loss last Thursday to the Orlando Magic helped seal the defeat.
Giannis spent the previous five seasons playing in a system designed to make his reads easier. Former Bucks head coach Mike Budenholzer even taped boxes down on the team's practice floor across the perimeter and under the basket so that players knew where to stand, the idea being that each box would be filled, and the floor would always be spaced a certain way. But things are different in Milwaukee now. They have a new coach and a new point guard. It's still early, obviously. But how Giannis is able to adjust is worth watching.
2. Mitchell Robinson might be the most underrated player in the NBA
Robinson has been an impactful player for a few seasons now. He absolutely demolished Evan Mobley and Jarrett Allen during the Knicks' 4-1 first round playoff series thrashing of the Cavs last season. But he's made a leap this year, one that should put him in All-Star consideration. 
The raw numbers are fine (6.6 points, 11.4 rebounds and one block per game), but don't do justice to just how dominant he's become. For one, he's the best offensive rebounder in the NBA. Robinson is corralling 20 percent of the Knicks' misses, which not only leads the league by a mile (Clint Capela is No. 2 at 17.4) but is right in line with Dennis Rodman's record-setting 20.83 mark during the 1994-95 season.
What's different this year is the activity and energy Robinson is displaying on defense. He's become a master at the cat-and-mouse game required when guarding the screener and dropping back against a pick-and-roll. And just look at this play:
How many 7-footers could leap out to prevent the clean triple, get faked out and still recover and swat the shot? 
Robinson's talked about how conditioning was a focus of his during the offseason. It shows. He's fouling less than ever (3.7 fouls per 100 possessions, down from five last season), likely because he's not fatiguing as quickly, and doing so while playing with more aggression and burst.
The Knicks defense is 12th in turnover rate this season, after finishing 25th last season. Robinson's development is a big reason. Right now, the Knicks own the league's fourth-best defense. With Robinson playing like this, there's no reason they can't finish the season as a top-five unit.
3. The Rudy Gobert and Karl-Anthony Towns pairing is working. Kind of.
By this point, we can all agree that the Timberwolves' decision last offseason to basically trade everything not nailed to the floor for Gobert was, well, misguided. It's not that Gobert is a bad player, it's just that it was obvious that it'd be difficult to play him alongside Towns.
The fit was, predictably, clunky, with a square-peg-in-a-round-hole feel. With Gobert at the 5, Towns was relegated to the role of floor spacer on offense. On defense, he was forced to chase wings around the perimeter. The former role was just a poor use of skills. The latter role was one for which he was ill-equipped. Entering this season, it seemed that the Wolves would eventually have to break up the pairing, which, given all they gave up for Gobert, would mean trading Towns. The duo shared the court for 529 minutes and, with a net rating of 0.6, was basically even with their opponents. Not exactly a recipe for success. 
Well, nine games into this season, it looks like the Wolves might be on the verge of figuring things out. Not only are they 8-2, and not only do they own the league's top defensive rating, but they've also outscored opponents by 5.8 points per 100 possessions when Gobert and Towns share the floor.
A lot of that is because Gobert, in his second year in Minnesota, looks comfortable and rejuvenated (outside of being put in a headlock by Draymond Green Tuesday night). He's playing with more verve on both ends of the floor (11.9 points, 12.8 rebounds and 2.3 blocks per game). 
But give Towns credit, too. He's doing everything he can to make this work. No, he isn't dominating offensively the way he did pre-trade. And the Wolves might be better long-term flipping him for some pieces that fit better around Gobert and two-way star Anthony Edwards. But in the meantime, give the two bigs and Timberwolves head coach Chris Finch credit. They've seemingly salvaged the situation, and because of that, they've become one of the more intriguing teams in the NBA. 
Yaron Weitzman is an NBA writer for FOX Sports. He is the author of "Tanking to the Top: The Philadelphia 76ers and the Most Audacious Process in the History of Professional Sports." Follow him on Twitter @YaronWeitzman.
FOLLOW
Follow your favorites to personalize your FOX Sports experience
---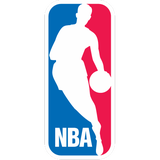 Get more from National Basketball Association Follow your favorites to get information about games, news and more
---