This is the week NFL fans have marked on their calendars as a rematch of Super Bowl LVII, and it highlights the Week 11 slate.
The Philadelphia Eagles (8-1) look to avenge their 38-35 loss to the Kansas City Chiefs (7-2) in Super Bowl LVII in February on Monday Night Football in Kansas City, Missouri.
RELATED: NFL Week 10 top viral moments
Week 11 opens with an AFC North Division battle as the Cincinnati Bengals play at the Baltimore Ravens on Thursday Night Football.
Here's everything you need to know about the NFL odds for Week 11 — the point spread, moneyline and total Over/Under.
All times ET
BYES: Colts, Falcons, Patriots, Saints
THURSDAY'S GAME
Bengals @ Ravens (8:15 p.m., Amazon Prime Video)
Point spread: Ravens -3 (Ravens favored to win by more than 3 points, otherwise Bengals cover)
Moneyline: Ravens -158 favorites to win (bet $10 to win $16.33 total); Bengals +134 underdogs to win (bet $10 to win $23.40 total)
Total scoring Over/Under: 43.5 points scored by both teams combined

Cincinnati Bengals
CIN

Baltimore Ravens
BAL
'Keep the momentum rolling' – 49ers' QB Brock Purdy after throwing three TDs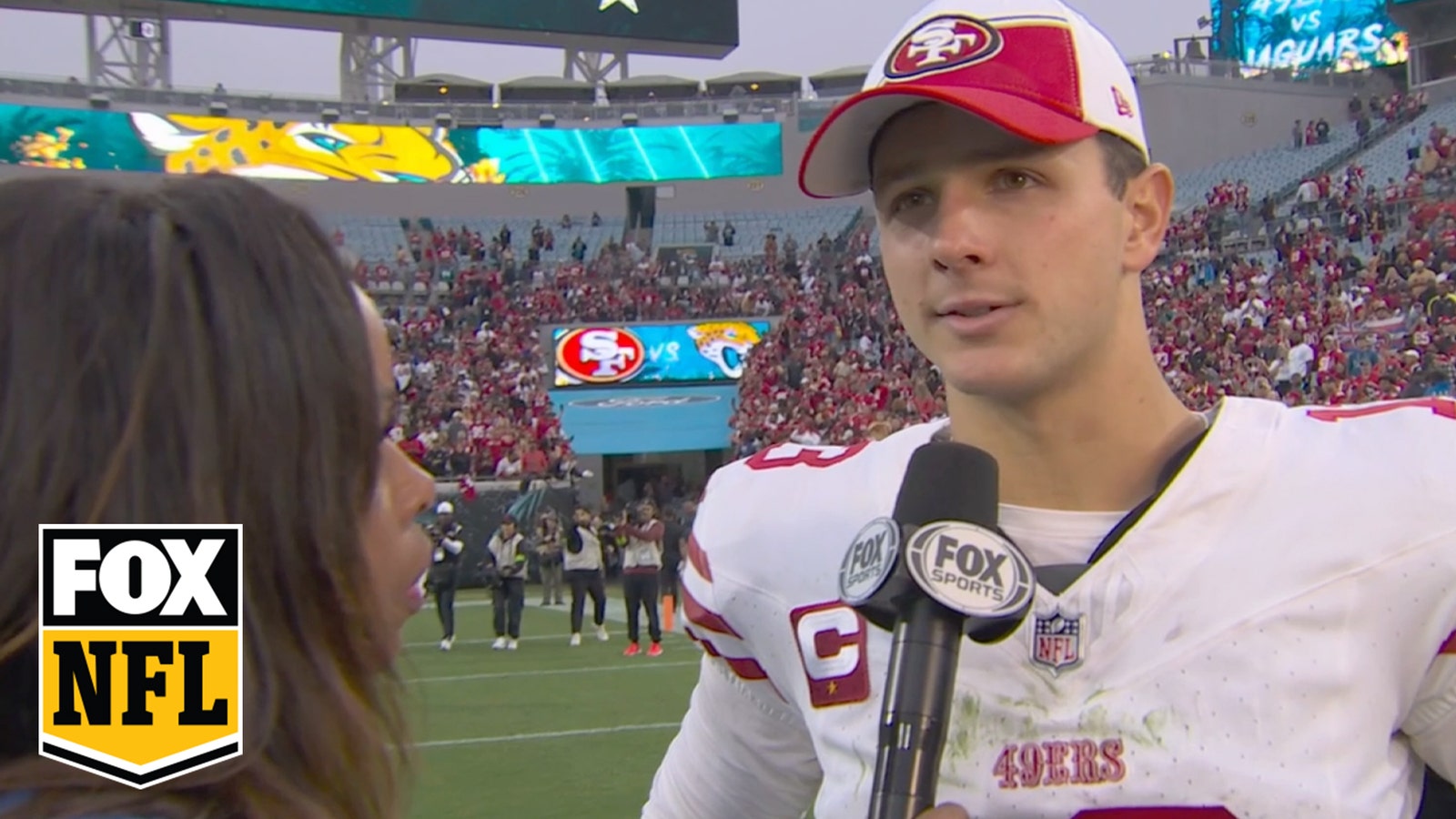 SUNDAY'S GAMES
Bears @ Lions (1 p.m., FOX and FOX Sports App)
Point spread: Lions -8.5 (Lions favored to win by more than 8.5 points, otherwise Bears cover)
Moneyline: Lions -420 favorites to win (bet $10 to win $12.38 total); Bears +330 underdogs to win (bet $10 to win $43 total)
Total scoring Over/Under: 45.5 points scored by both teams combined

Chicago Bears
CHI

Detroit Lions
DET
Chargers @ Packers (1 p.m., FOX and FOX Sports App)
Point spread: Chargers -3 (Chargers favored to win by more than 3 points, otherwise Packers cover)
Moneyline: Chargers -155 favorites to win (bet $10 to win $16.45 total); Packers +130 underdogs to win (bet $10 to win $23 total)
Total scoring Over/Under: 42 points scored by both teams combined

Los Angeles Chargers
LAC

Green Bay Packers
GB
Giants @ Commanders (1 p.m., FOX and FOX Sports App)
Point spread: Commanders -8 (Commanders favored to win by more than 8 points, otherwise Giants cover)
Moneyline: Commanders -430 favorites to win (bet $10 to win $12.33 total); Giants +340 underdogs to win (bet $10 to win $44 total)
Total scoring Over/Under: 36.5 points scored by both teams combined

New York Giants
NYG

Washington Commanders
WAS
Cowboys @ Panthers (1 p.m., FOX and FOX Sports App)
Point spread: Cowboys -9.5 (Cowboys favored to win by more than 9.5 points, otherwise Panthers cover)
Moneyline: Cowboys -480 favorites to win (bet $10 to win $12.08 total); Panthers +370 underdogs to win (bet $10 to win $47 total)
Total scoring Over/Under: 40.5 points scored by both teams combined

Dallas Cowboys
DAL

Carolina Panthers
CAR
Steelers @ Browns (1 p.m., CBS)
Point spread: Browns -4.5 (Browns favored to win by more than 4.5 points, otherwise Steelers cover)
Moneyline: Browns -215 favorites to win (bet $10 to win $14.65 total); Steelers +180 underdogs to win (bet $10 to win $28 total)
Total scoring Over/Under: 37.5 points scored by both teams combined

Pittsburgh Steelers
PIT

Cleveland Browns
CLE
Raiders @ Dolphins (1 p.m., CBS)
Point spread: Dolphins -9.5 (Dolphins favored to win by more than 9.50 points, otherwise Raiders cover)
Moneyline: Dolphins -480 favorites to win (bet $10 to win $12.08 total); Raiders +360 underdogs to win (bet $10 to win $46 total)
Total scoring Over/Under: 47.5 points scored by both teams combined

Las Vegas Raiders
LV

Miami Dolphins
MIA
Titans @ Jaguars (1 p.m., CBS)
Point spread: Jaguars -5.5 (Jaguars favored to win by more than 5.5 points, otherwise Titans cover)
Moneyline: Jaguars -240 favorites to win (bet $10 to win $14.17 total); Titans +198 underdogs to win (bet $10 to win $29.80 total)
Total scoring Over/Under: 40.5 points scored by both teams combined

Tennessee Titans
TEN

Jacksonville Jaguars
JAX
Cardinals @ Texans (1 p.m., CBS)
Point spread: Texans -5.5 (Texans favored to win by more than 5.5 points, otherwise Cardinals cover)
Moneyline: Texans -255 favorites to win (bet $10 to win $13.92 total); Cardinals +210 underdogs to win (bet $10 to win $31 total)
Total scoring Over/Under: 475 points scored by both teams combined

Arizona Cardinals
ARI

Houston Texans
HOU
Buccaneers @ 49ers (4:05 p.m., FOX and FOX Sports App)
Point spread: 49ers -10 (49ers favored to win by more than 10 points, otherwise Buccaneers cover)
Moneyline: 49ers -550 favorites to win (bet $10 to win $11.82 total); Buccaneers +410 underdogs to win (bet $10 to win $51 total)
Total scoring Over/Under: 43 points scored by both teams combined

Tampa Bay Buccaneers
TB

San Francisco 49ers
SF
Jets @ Bills (4:25 p.m., CBS)
Point spread: Bills -7 (Bills favored to win by more than 7 points, otherwise Jets cover)
Moneyline: Bills -310 favorites to win (bet $10 to win $13.230 total); Jets +250 underdogs to win (bet $10 to win $35 total)
Total scoring Over/Under: 40.5 points scored by both teams combined

New York Jets
NYJ

Buffalo Bills
BUF
Seahawks @ Rams (4:25 p.m., CBS)
Point spread: Seahawks -3 (Seahawks favored to win by more than 3 points, otherwise Rams cover)
Moneyline: Seahawks -149 favorites to win (bet $10 to win $16.71 total); Rams +126 underdogs to win (bet $10 to win $22.60 total)
Total scoring Over/Under: 44.5 points scored by both teams combined

Seattle Seahawks
SEA

Los Angeles Rams
LAR
Vikings at Broncos (8:20 p.m., NBC)
Point spread: Broncos -1.5 (Broncos favored to win by more than 1.5 points, otherwise Vikings cover)
Moneyline: Broncos -120 favorites to win (bet $10 to win $18.33 total); Vikings +102 underdogs to win (bet $10 to win $20.20 total)
Total scoring Over/Under: 42.5 points scored by both teams combined

Minnesota Vikings
MIN

Denver Broncos
DEN
MONDAY'S GAME
Eagles @ Chiefs (8:15 p.m. ET, ESPN/ABC)
Point spread: Chiefs -2.5 (Chiefs favored to win by more than 2.5 points, otherwise Eagles cover)
Moneyline: Chiefs -136 favorites to win (bet $10 to win $17.30 total); Eagles +115 underdogs to win (bet $10 to win $21.50 total)
Total scoring Over/Under: 47.5 points scored by both teams combined

Philadelphia Eagles
PHI

Kansas City Chiefs
KC
---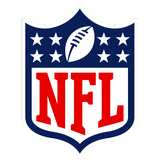 Get more from National Football League Follow your favorites to get information about games, news and more
---