With half of the 2023 NFL season in the books, bettors are eagerly diving into the Coach of the Year action. 
Detroit coach Dan Campbell opened with the shortest odds to win the award before the season kicked off at +850. 
Now that his Lions are an impressive 7-2 and are on top of the NFC North, his COY odds have shortened to +145. 
Behind Campbell in the odds is Houston's DeMeco Ryans. His odds to win the award were +2200 before the season kicked off. Now that the Texans are 5-4 — largely because of C.J. Stroud — those odds have shortened to +300.
Let's take a closer look at the Coach of the Year odds.
NFL COACH OF THE YEAR ODDS*
Dan Campbell: +145 (bet $10 to win $24.50 total)
DeMeco Ryans: +300 (bet $10 to win $40 total)
Mike McDaniel: +650 (bet $10 to win $75 total)
Kevin O'Connell: +1000 (bet $10 to win $110 total)
Mike Tomlin: +1400 (bet $10 to win $150 total)
Pete Carroll: +1800 (bet $10 to win $190 total)
Sean Payton: +900 (bet $10 to win $100 total)
Matt Eberflus: +1100 (bet $10 to win $120 total)
Arthur Smith: +1400 (bet $10 to win $150 total)
Robert Saleh: +2800 (bet $10 to win $290 total)
Nick Sirianni: +2800 (bet $10 to win $290 total)
Kyle Shanahan: +2800 (bet $10 to win $290 total)
Doug Pederson: +2900 (bet $10 to win $300 total)
*odds as of 11/15/2023
Miami's Mike McDaniel (+650) is another Coach of the Year candidate to keep on the radar. His 6-3 Dolphins are first in the AFC East and got off to a red-hot start this year, including a 70-20 win over the Denver Broncos in Week 3.
Rounding out the top four coaches on the oddsboard to win this award is Minnesota's Kevin O'Connell. The Vikings head coach has helped lead his squad to a 6-4 season, and that's despite losing starting quarterback Kirk Cousins to a season-ending injury.
So which coach will walk away with the trophy? For that, we turned to FOX Sports NFL analyst Geoff Schwartz.
Editor's Note: Expert's picks made prior to the start of the 2023 NFL season
Pick via FOX Sports NFL Analyst Geoff Schwartz:
Mike McDaniel +2200
The Dolphins second-year head coach is a perfect candidate for this award. McDaniel's Dolphins team will win games if quarterback Tua Tagovailoa can stay healthy. When Tua started and finished the game, the Dolphins were 8-4 last season. Assuming he's healthier than last season, the Dolphins should get into the 10-win range.
If you include their improvements on defense — including the addition of Jalen Ramsey and new defensive coordinator Vic Fangio — the Dolphins could win the division. If the Dolphins can pull off a division win with Aaron Rodgers and Josh Allen on rival squads, plus a Patriots team with a competent offense, all the praise will be heaped onto McDaniel. 
His lively interactions with the media can also help McDaniel win this award. His viral sound bites often show how much media members like him. Those are all factors when humans are voting for this award. 
At these odds, he is worth a sprinkle.
PICK: Mike McDaniel (+2200) to win Coach of the Year
Bill Belichick reportedly has a new team 'already determined' next season
Zac Taylor +2500
Taylor deserves more respect. All the Bengals have done the last two seasons is win football games at a high level, including a Super Bowl appearance in 2021, followed by an overtime loss in the AFC championship last season. What I admire most about Taylor's Bengals squad is they do not lose games, and that's a quality that's worth celebrating. 
When you watch his teams play, they do not make mistakes, they do not turn over the football, and they do not allow explosive plays on defense. Last season, the Bengals struggled in the first month of the season and appeared to suffer from the usual Super Bowl hangover that we see from the team that loses the big game. Then Taylor made a change in the offense. He threw out plays and concepts that were uncomfortable to his offense in favor of more shotgun plays which his offense executed at a higher level. 
If the Bengals beat the Chiefs on New Year's Eve to clinch the No. 1 seed in the playoffs, Taylor is a lock for this award. 
PICK: Zac Taylor (+2500) to win Coach of the Year
Is CJ Stroud making a CASE for winning MVP with the Houston Texans?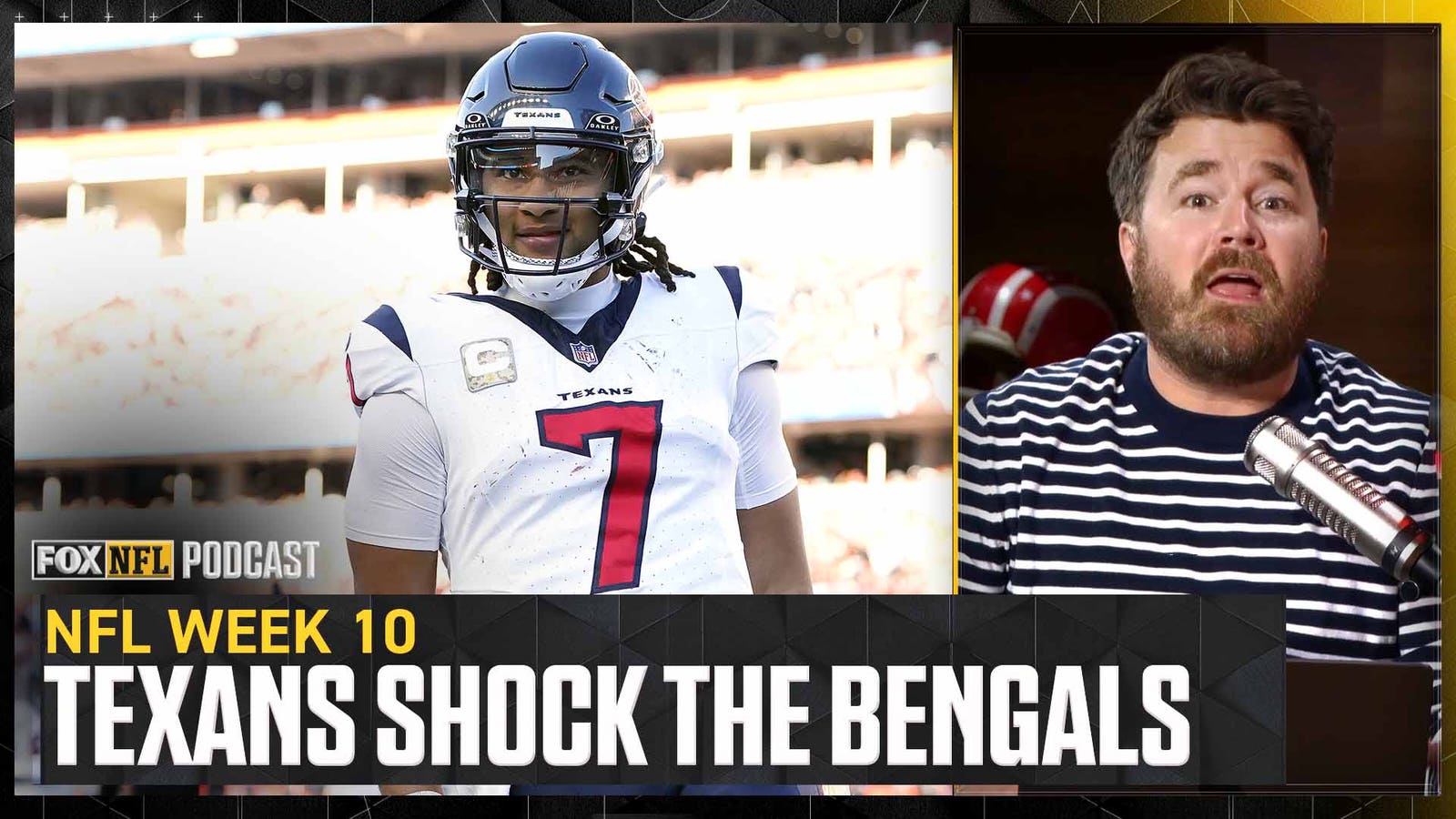 Frank Reich +2000
I'm going to wager on the Panthers to win the NFC South and if they do, Reich is firmly in the discussion for Coach of the Year. 
Frank Reich will have taken over a Panthers team that has not had a winning season since 2017. While the Panthers were in the hunt for the NFC South late last season, they were not a particularly good team — especially on offense. Now they've added Bryce Young in the draft at quarterback, have an offensive line with tons of potential that could finish the season as a top 10 unit, plus a decent stable of rushing and receiving options. We know Reich can scheme up a successful offense with a quarterback who can just operate simple concepts. 
Then there's the Panthers defense — a unit that has the potential to finish as one of the best in the league with its talent and the addition of Ejiro Evero calling the plays. A Panthers division win is coming and Reich might win Coach of the Year with that division crown.
PICK: Frank Reich (+2000) to win Coach of the Year 
Stay tuned to FOX Sports as the odds shift in the race for Coach of the Year!
---