The team that has the shortest odds to make the College Football Playoff semifinals, shockingly, is not the two-time defending champion Georgia Bulldogs, currently ranked No. 2 in the College Football Playoff committee rankings.
Nor is it the third-ranked Michigan Wolverines.
Nope, it's not No. 1 Ohio State.
It's actually the fourth-ranked Florida State Seminoles.
Now, we're not talking about the odds to win the CFP national championship, just the odds to be one of the four teams playing in the CFP semifinals. 
Here are the latest odds to reach the CFP semis: *
Florida State Seminoles: -320 (bet $10 to win $13.13 total)
Michigan Wolverines: -240 (bet $10 to win $14.17 total)
Georgia Bulldogs: -230 (bet $10 to win $14.35 total)
Oregon Ducks: -160 (bet $10 to win $16.25 total)
Washington Huskies: +115 (bet $10 to win $21.50 total)
Alabama Crimson Tide: +155 (bet $10 to win $25.50 total) 
Ohio State Buckeyes: +155 (bet $10 to win $25.50 total)
Texas Longhorns: +250 (bet $10 to win $35 total)
Louisville Cardinals: +2000 (bet $10 to win $210 total)
Oklahoma Sooners: +5000 (bet $10 to win $510 total)
Oregon State Beavers: +7500 (bet $10 to win $760 total)
* odds as of 11/13/2023
Florida State ranked behind Texas and Alabama in Joel Klatt's top 10
RELATED: Contenders who could break South's grip on CFP title
Despite those odds, FOX Sports College Football Analyst Joel Klatt has the Seminoles eighth on his latest top 10, behind three teams with a loss — No. 5 Oregon, No. 6 Texas and No. 7 Alabama.
"I don't want you to pay attention to the eight because that's really not what this is about. This is about there are eight really good teams this season. And so someone's got to be No. 8," Klatt said. "And so at some point, you've got to start ranking these teams based on, 'Hey, let's play 'em tomorrow on a neutral site, who do you think wins?' That's kind of what I did here. … I just said, 'Who do you think wins, right now, tomorrow?' That's how I ranked the teams."
Klatt said the Seminoles haven't shown him they are a dominant team, as evidenced by winning three games by seven points or fewer, one of which went to overtime. The Seminoles have a clear path to the CFP, as their next opponent is 3-7 North Alabama, and their likely opponent in the ACC title game is 9-1 Louisville.
"I love their quarterback [Jordan Travis]. Coleman is outrageous as a talent. Love, love Keon Coleman. Their defense is good. They've been excellent in the second half. I'm a big fan of Florida State. Of these teams, though, they have been the least consistent of the teams. Of the eight, someone has to be eighth, and I trust them the least because of all the close calls that they've had. 
" … You can't just constantly be in one-possession games with everybody, even average football teams and maintain the, 'Oh, but we're great.' Ehhh, OK. Again, of the really good teams, there's someone that has to fall in the eighth position and, for me, it's Florida State."
Do you agree with Klatt about the Seminoles? Follow FOX Sports for the latest news on college football and other sports.
---
COLLEGE FOOTBALL trending
---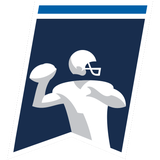 Get more from College Football Follow your favorites to get information about games, news and more
---